Pattern Description: This is the original DVF Vogue pattern (long since out of print), of which the pattern envelope says: Front wrapped dress, 3 inches (7.5 cm) below mid knee or evening length, with fitted bodice slightly gathered at front and tucked at back into waistline, has fitted and flared skirt and attached tie ends that tie at side front or center back. Full length sleeves have pointed cuffs with button trim. With or without pointed collar. Topstitch trim.
Sizing: 6-16. I made a 12 with modifications to make it a 14 at the waist.
Fabric Used: Italian Rayon Double Knit in Heathered Rio Red. As Phyllis said to me tonight, "You have to photograph this fabric in daylight, because it is so much more beautiful than the flash shows." So tomorrow I'll photograph it in daylight. It is closer in color to the flat scan than any of the photographs.
Plus a scrap of Poly Matte Jersey in Persian Red
Machines and Tools Used: Pfaff 2130 home machine, Juki DDL 8700 industrial. Ham. Shoulder stand.
Needle/Notions Used: Stretch 75/11, Pro Sheer Elegance fusible interfacing from Fashion Sewing Supply, clear elastic, buttons (see below)
Tips Used during Construction: Anything by The Pressinatrix, Sewing With Knits.
Did it look like the photo or drawing when you got through? Yes!
How were the instructions? Great. Seriously, these were the golden days of patterns, so the instructions are thorough and understandable. Yes, they use slightly different methods than are in common usage today, but you still get great results, even if you adapt it for modern equipment.
Construction Notes: Unlike my other Wrapapalooza dresses, I decided to make this solely on my sewing machine, eschewing my serger. I have to tell you – I think that was the right choice, especially with this fabric. If I make it in a lighter knit (which I will) I will use the serger, but this fabric seemed to call out to me for the sewing machine.
I started with a size 12, adding a FBA and leaving the fullness added at the waist. I figure I can use the wrap to adjust if I lose inches at my waistline (alas, not likely).
One of the cool things about this pattern is that it has you affix your interfacing not to the facing, but to the main garment pieces. Not sure if that is better, worse or indifferent, but it is different from the way standard pattern instructions are written these days.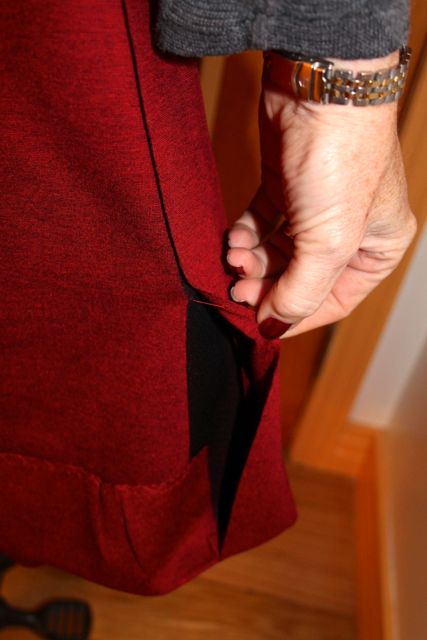 This pattern was released in the '70s, long before modern construction methods. It advises staying the neckline and waistline with seam binding. Contemporary versions of DVF dresses are stayed with clear elastic, so that's what I used here.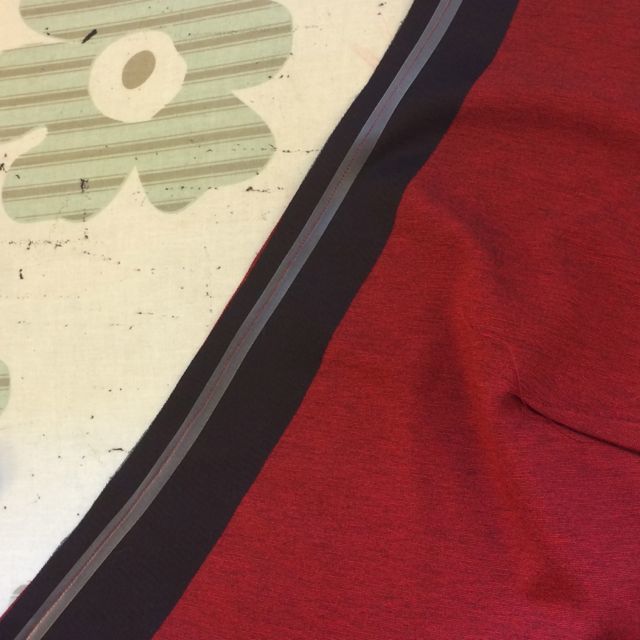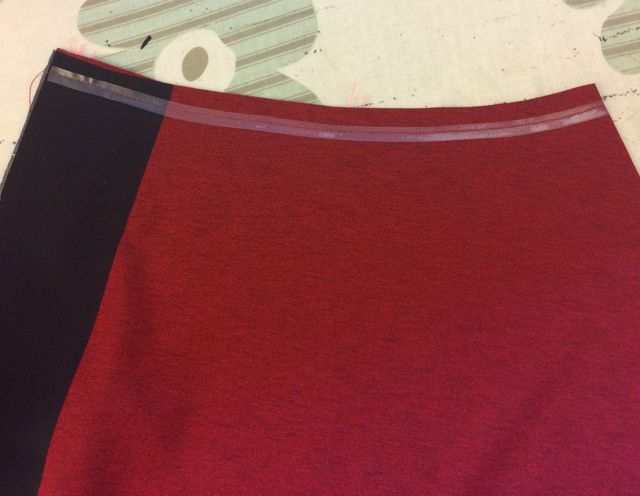 The pattern didn't tell me to do this, but I decided to under-stitch the skirt facings to keep them in place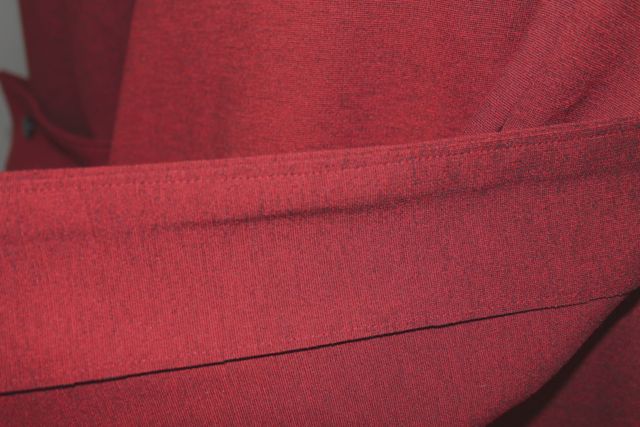 Per the instructions, I topstitched the bodice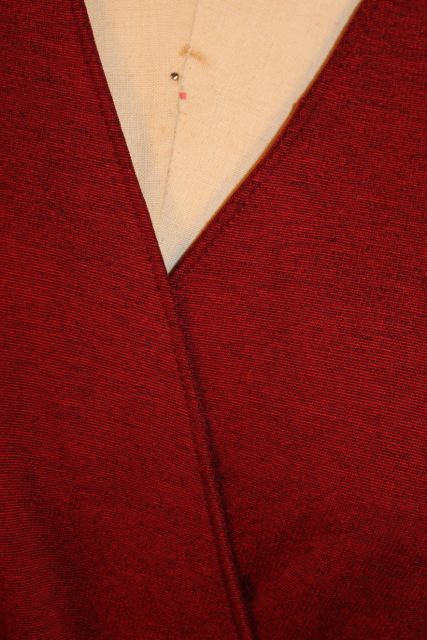 I was very slightly short on the fabric I used, so I fudged the under collar, which turned out to be a happy circumstance. I used a scrap of ITY jersey, which added just the right drape to the collar.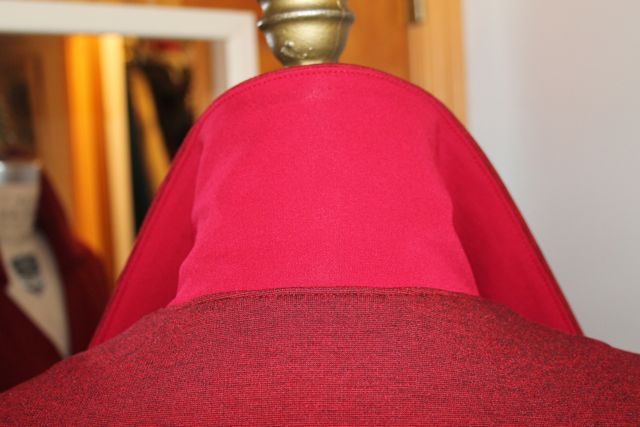 I used buttons that my friend Joanne in France gave me. They are perfect!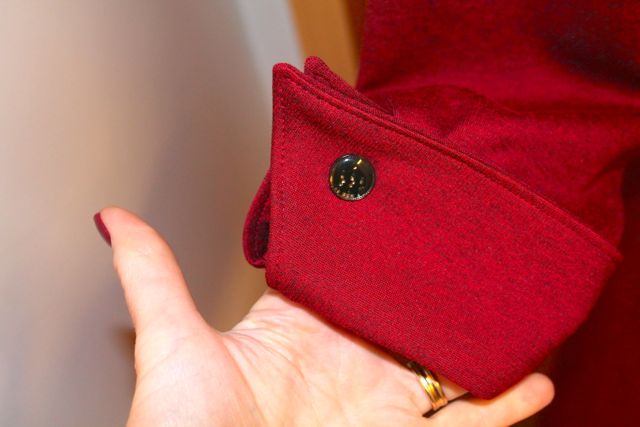 The sleeves on this pattern have facings at the cuffs, which makes for a nice finishing detail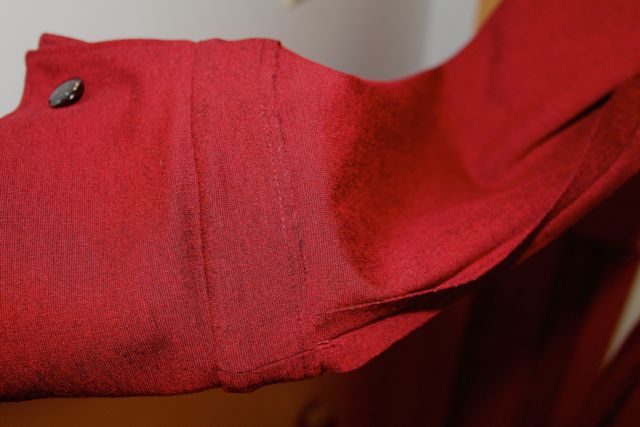 I originally planned to shorten the dress by about 6 inches, but I tried it on with the shoes I will likely wear with it and it looked great so I decided against it.
Likes/Dislikes:
This dress is comfortable! I can see why it is such a hit and such a classic. It looks great on so many body types, and it's not too low (after my FBA). I will be making a slew of these in many different fabrics. If you have the chance to purchase this pattern, do! You won't regret it.
Would you do it again? Would you recommend it? Yes and Yes!!!
Conclusion: A fabulous dress, from a golden age, by an amazing designer. Here are pictures on Shelley: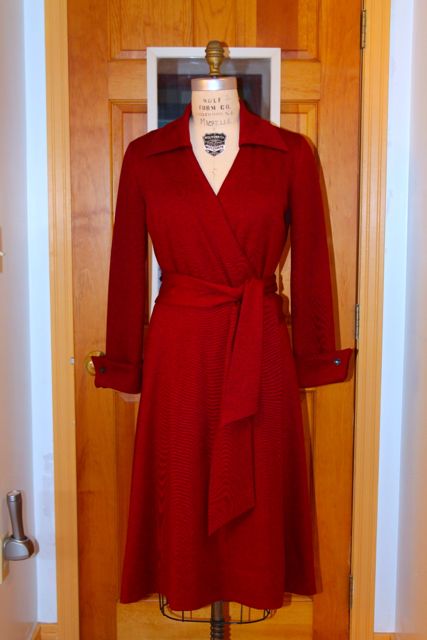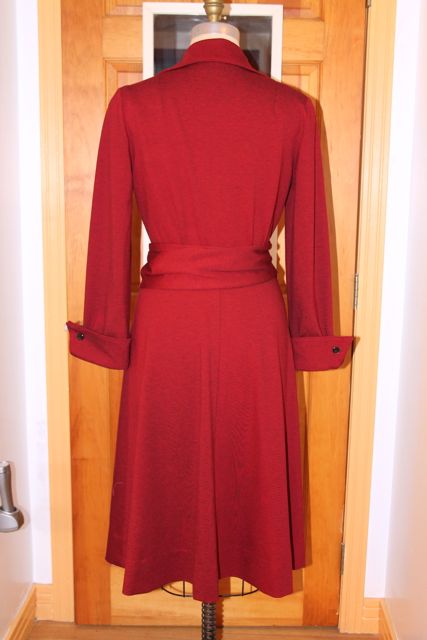 This is one great pattern, and having sewn it, I can see why it has such a zealous following. Wrapapalooza has now officially finished, but believe me, I'll be sewing lots of versions of the dresses you have seen!
Now just so you don't think I've forgotten, we're 2/3rds of the way through Breast Cancer Awareness Month. I haven't been around much this month so you haven't seen my usual pontifications about getting your annual mammogram. But dammit. Do it! I'll have more later, but that's your PSA for now

Happy sewing!