Snow Day!
In case you haven't heard, and I don't think anyone in the US or Western Europe hasn't heard, much of the East Coast of the US has been blanketed with stormy weather. Here in New England we have borne the brunt of the storm's fury. I'm sure my Southern friends would disagree, but this storm actually had people hunkered down here in Massachusetts, where our usual reaction to snowstorms is:
The snow had just started when I poured coffee at about 8 this morning. Here are a few pictures as the storm progressed.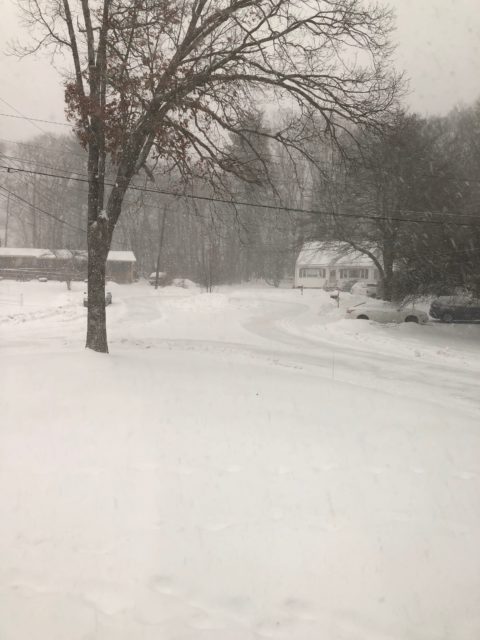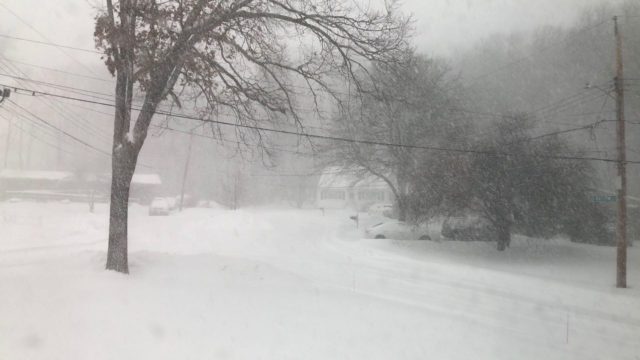 In our house, snowstorms are harbingers of two things: a cozy fire and me baking bread.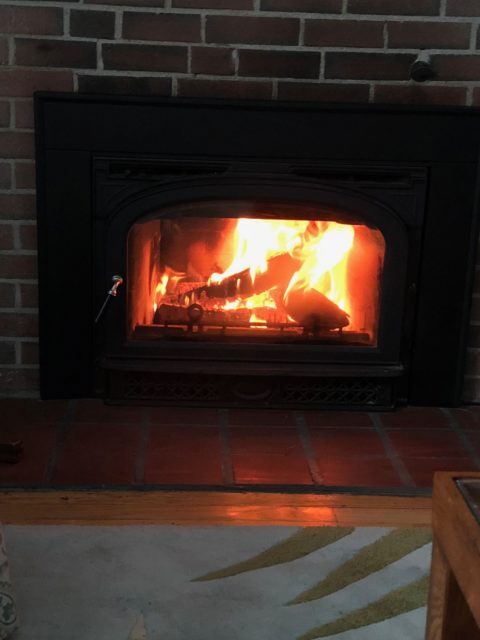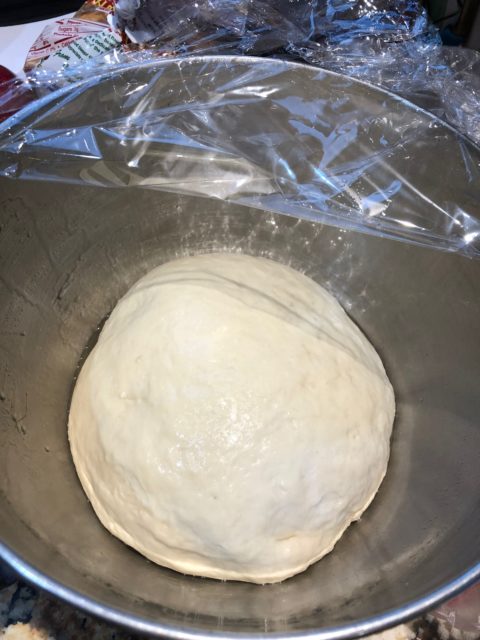 The great news? I'm able to bake bread, and kneading by hand is actually really good exercise, both for upper body workout and for balance!
In Sewing News
Last night, in preparation for the snowstorm, I asked DH to take me to the local JoAnn so I could buy thread for my new Juki MCS-1500 that he gave me for Christmas (LOVE that man!). Today, I wanted to set it up and hem my Simplicity duster. But when I walked into my sewing room while the bread was rising, it was a huge needle scratch moment.
Since October, my sewing room has been a mess. Actually, to be truthful, it's been way longer than that. DS the Elder had moved home while he looked for a job, which meant that I had to take all the fabrics and interfacings that I had stored in his bureau and put them in bins under my cutting table. On top of that, I moved a bunch of things that I had stored at the office, since I used to have both an office and a studio, and I plopped them on whatever horizontal surface was available. And on top of that, I had to rush out a bunch of garments for my Craftsy class, so I had cut and sewn things, and left the cleanup for when I got back. But then I went to Paris. And I closed Gorgeous Fabrics. Then I got sick.
So my sewing room looked like a bomb went off in it. It's a tiny room to begin with, and if I let it go, it goes – really fast.
I did not take any before pictures because I don't want you to know what a slob I am. Because I'm not, really. Mostly. Sometimes.
But today, I must be feeling better, because I started cleaning. I moved all the fabrics and interfacings out from under the cutting table and back into drawers in the now-spare bedroom. I had boxes of notions that I put into cabinets where they are easily searchable, and I gathered lots of scraps and headers from Gorgeous Fabrics to donate to the textile recycling program at my local high school. It took several hours (fortunately the bread required 3 risings). I'm not done yet – I need to tackle my sewing table, but it's probably 2/3 complete, and I can now walk into my sewing room without feeling totally stressed out!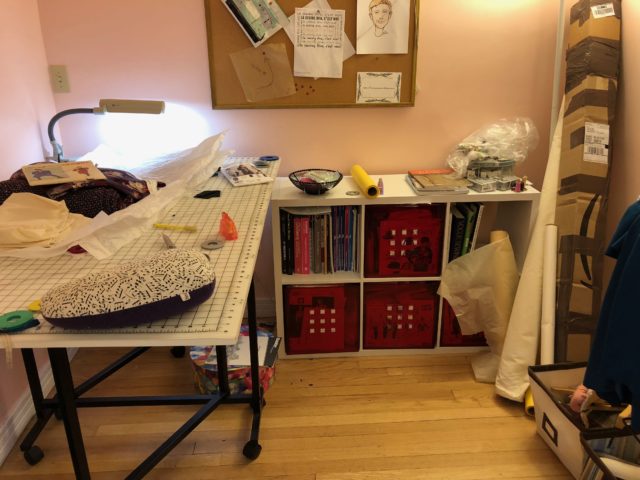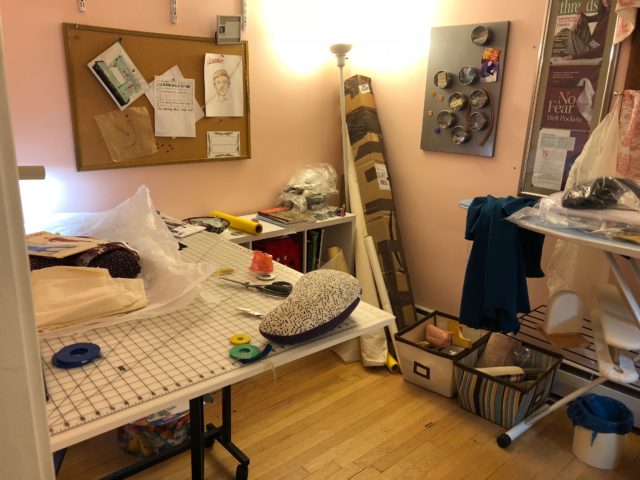 I'm pretty exhausted now – I can tell you, you don't realize how much you use your core muscles for just moving around and picking things up and putting them down. The great news is that this was probably the longest period of physical activity I've had since I got sick, and I did it! I could use a serious epsom salt soak right now, but I did it!
But you know what was the best thing that happened today? I got a call from my old friend, Ryan, the Associate Director of the Mormon Tabernacle Choir and my old choir director. It was so wonderful to talk to him!!! He doesn't get on Facebook very often, but he was today, and he saw my posts about my adventures with Miller-Fisher. We spent an hour just catching up, and he's convinced me to start singing again. And I promised that next year, we'd come out to Salt Lake City to visit and go skiing. While I never wish to have bad things happen to anyone, it's lovely to realize how many people you love are there for you.
So tomorrow I don't have anything planned other than to hem my Simplicity duster with my new coverstitch. It's supposed to be c-c-cold around here, so if you are in the path of the frigid temps, please be safe and warm.
Parting Shot: Hoover loves to just go out and lie in the snow!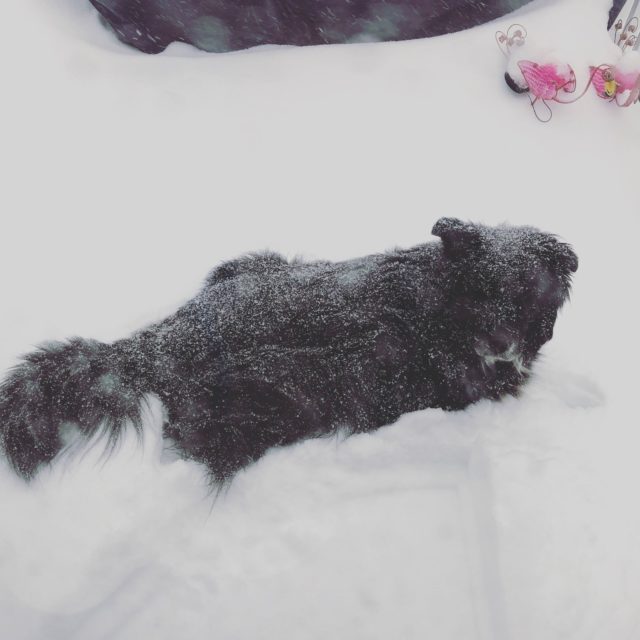 Happy sewing!