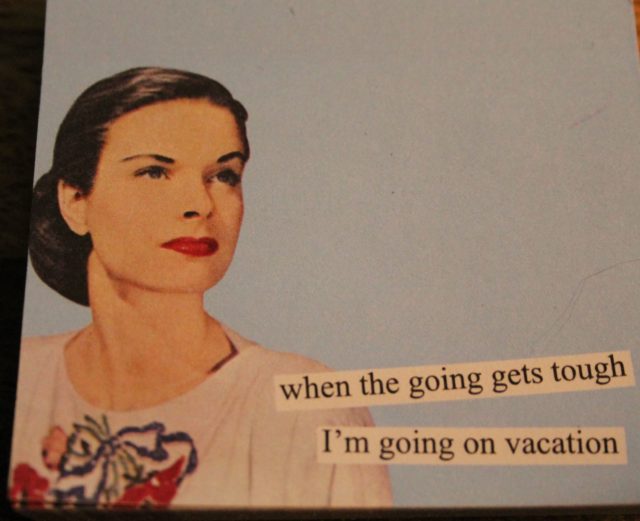 To quote Dickens, "It was the best of times. It was the worst of times." Ya got that right, Chuck. As I bid a (semi-)fond farewell to 2017, I realize that this has been a year of wild swings for me. I don't usually do year end posts, and I rarely talk about year-end stuff that isn't sewing related, but I feel the need to remind myself that 2017 was not the major bust that it has seemed since early November. To whit, here are the highlights by month, with some sewing projects thrown in…
January
How better to start the year than on a boat in Sydney Harbor, watching fireworks? My family and I took a bucket list trip to Australia, where we visited dear friends Dave & Renee (my Sister from Around the Planet). Our sons came with us. This was the trip we have planned and saved for since we got married 32 years ago, and it was everything we hoped.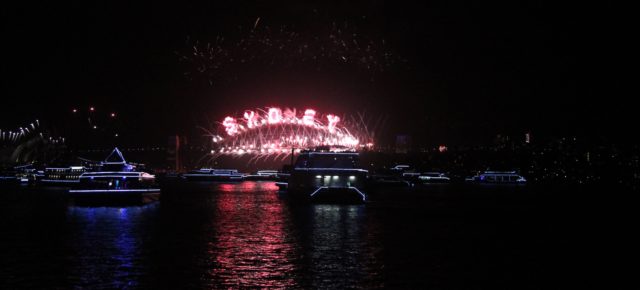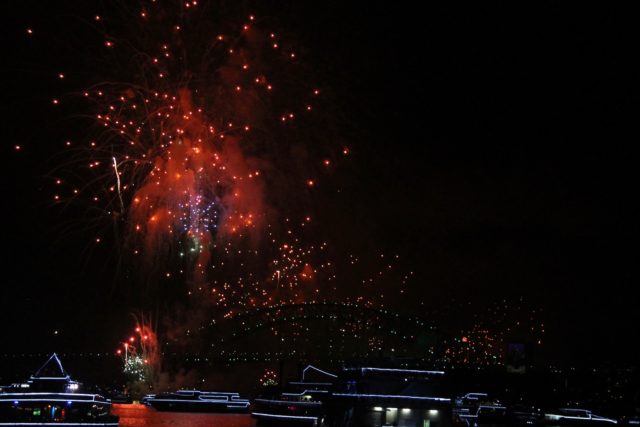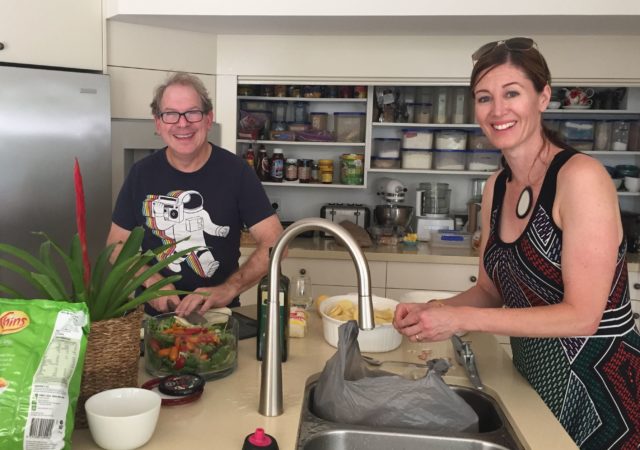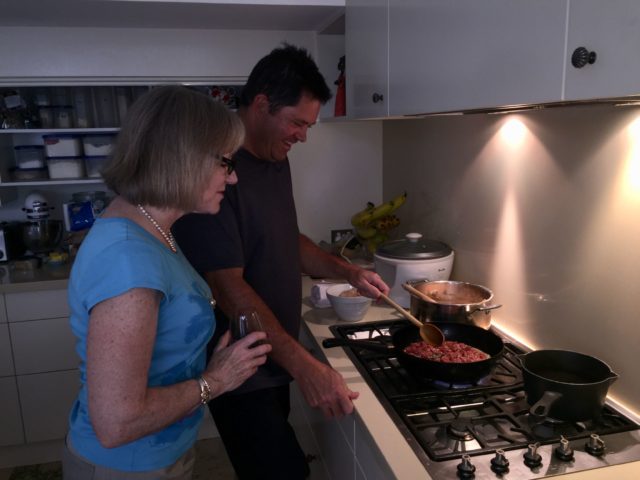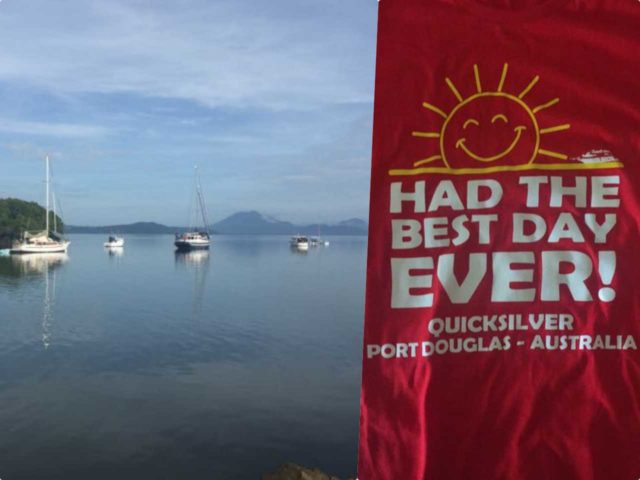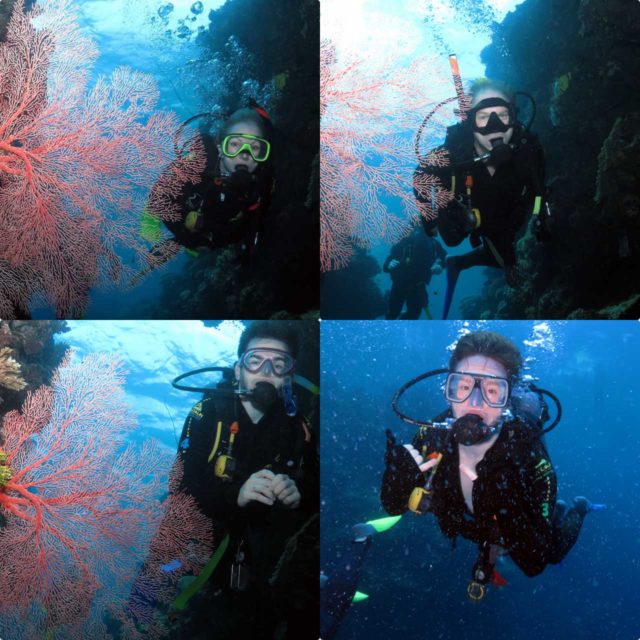 Sewing-Wise
Yeah, I did nothing. I shut down Gorgeous Fabrics for the time I was gone, and when I got back, well, let's just say things didn't go as planned so the site was down for a lot longer than I intended. That was, in effect, the beginning of… we'll continue that conversation later.
February 
No vacations in February. But I did sew a bunch. I made a fave-rave McCalls M6559 Bolero, which several people have asked me about because I wore it in my Craftsy Class. (More on that later.)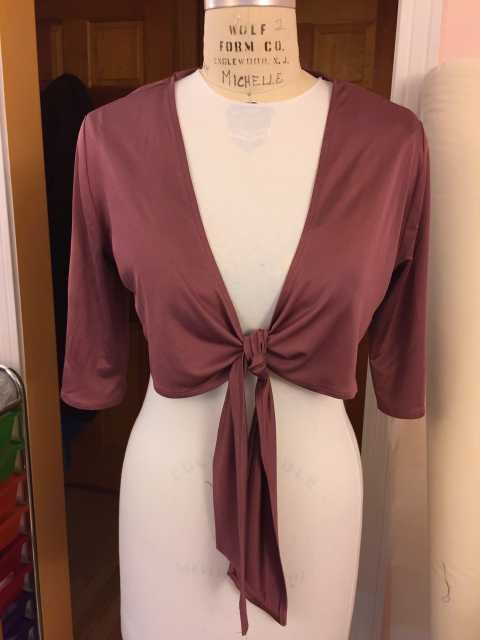 I also made the PHENOMENAL Paco Peralta for Vogue Patterns V1527 Blouse.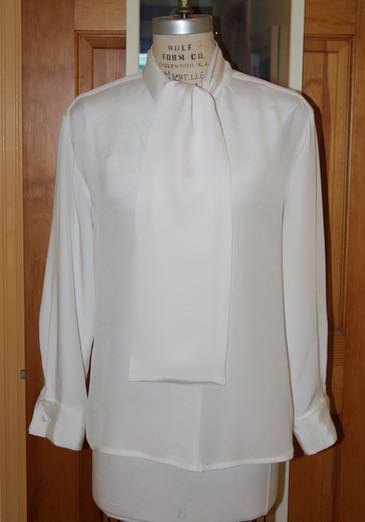 March
No vacations here, either, but some sewing. In March I made Butterick B6446 dress. This is one of the favorite pieces I've made in ages, and I wore it to DS the Elder's college graduation. It's a wonderful pattern.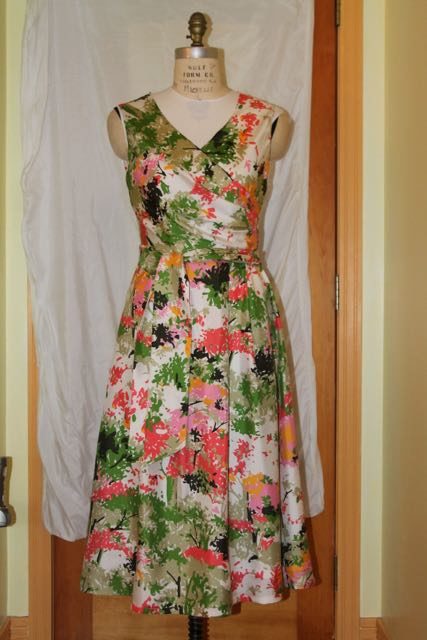 April
Clearly, I am not living up to the picture that starts this post. No vacation here either. But I did make a favorite button-down shirt, Butterick B5678. I have to admit, it was a little pull-y when I first made it. For better or worse, it's loose now. That's a story for later in this post. Regardless, I do love it.

May
Work work work. No vacations. Damn.
But I did have one Massive Fail. And another successful Paco Peralta for Vogue V1527 Coat, in a pink satin, which I wore with my Butterick B5678 dress to DS the Elder's college graduation!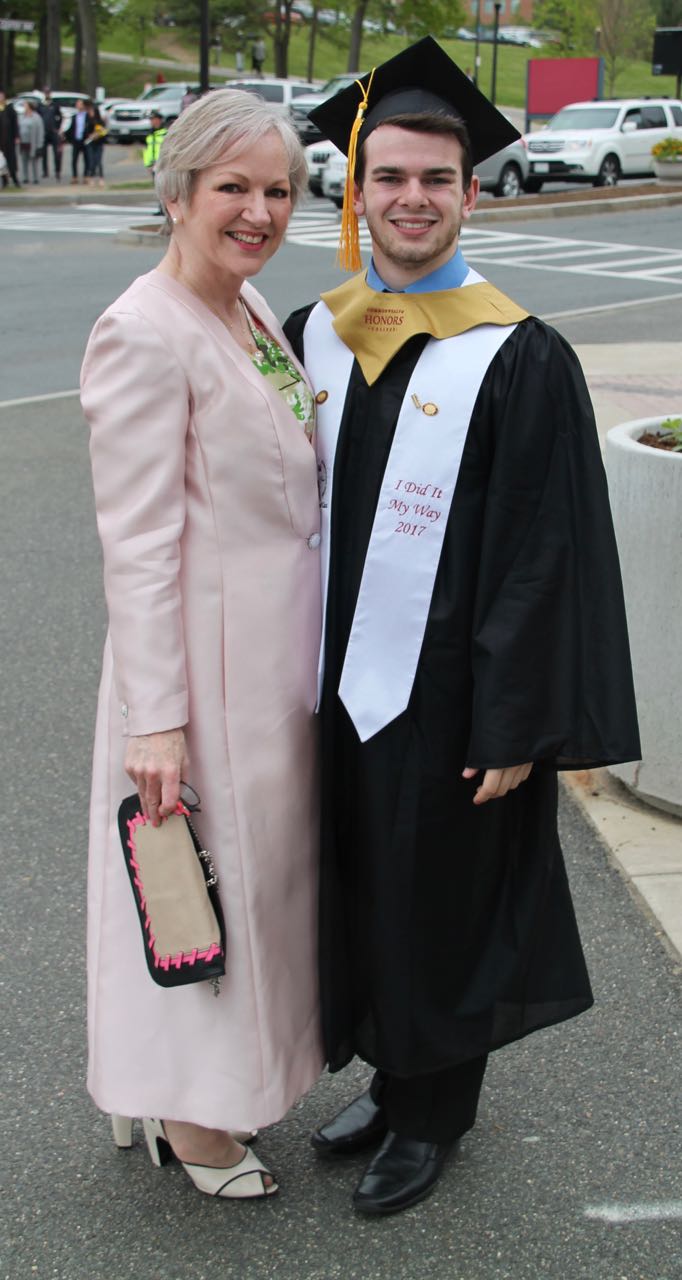 June
Oh, thank God, a vacation! DH had to ("Had to"? Whatever – any port in a storm) go to Copenhagen for business, so I went with him, and because we were able to stop over without any penalty, we spent a long weekend in London. Where I dragged him to Saville Row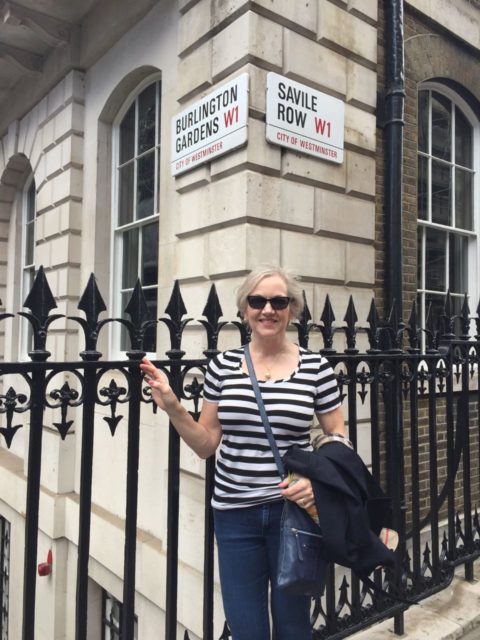 Tried on a £7.5 Million flawless diamond necklace just for kicks.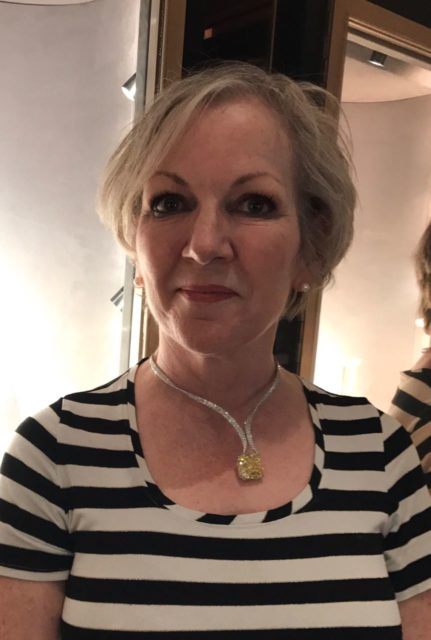 AND I got to meet and spend the day with the wonderful Melissa of Fehr Trade Patterns. We went to the Balenciaga Exhibit at the V&A, in the morning, then spent the entire day together.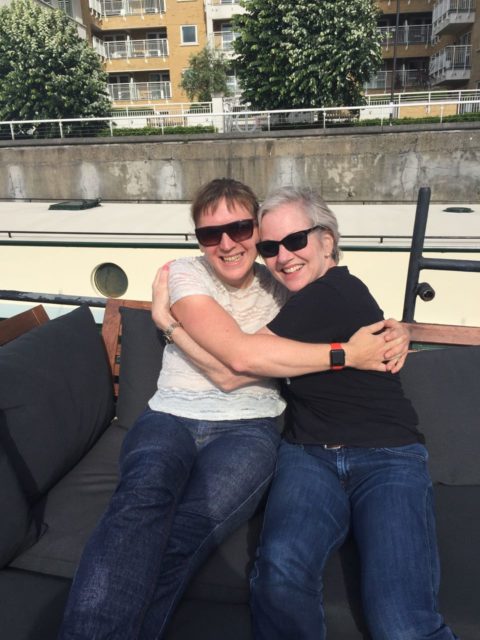 Next I went to Copenhagen, where I spent several days with my dear Maria of Maria Denmark Patterns. OMG, she's my Sister from This Side of the Planet! We had SUCH a good time!!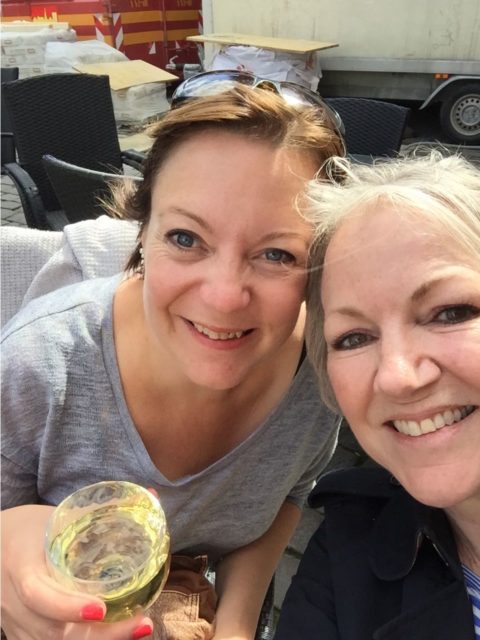 July
Yes, there was another trip. This was a vacation that we planned and paid for long before Copenhagen/London became a possibility, and it was our anniversary trip. We love the Big Island of Hawai'i and try to go whenever time and money permit.


There was also a little sewing, in fact for this dinner. I made New Look 6557.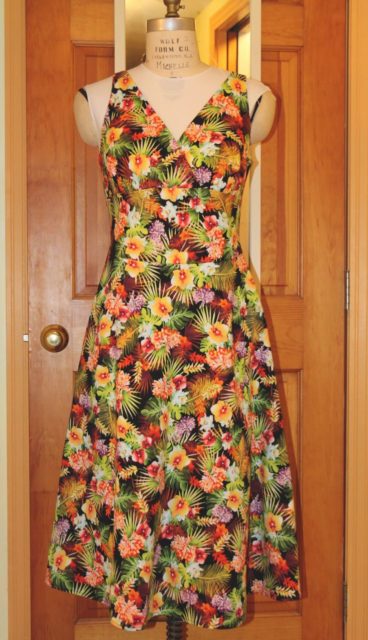 August
No travel – needed a break and had to work, but I did make one of my favorite garments of 2017, Paco Peralta for Vogue Patterns V1550 tunic and pants. J'adore!!!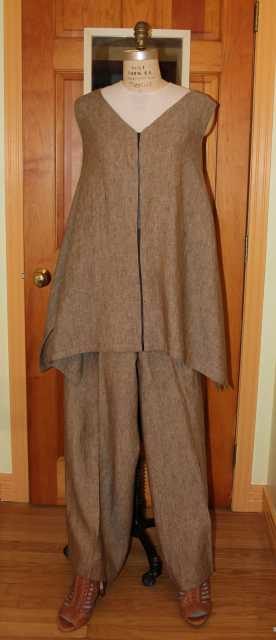 September
No vacations, but some very big decisions. September was when I decided to close Gorgeous Fabrics. I'll talk more about that later. Maybe.
But it was also a month when my sewing mojo was in full swing. I made lots of things, but my favorite, and the one that gets me stopped by strangers on the street to compliment me is McCalls M7100 Sequined Bomber Jacket.
October
Well, the big thing, of course, was my announcement that Gorgeous Fabrics, as we all have come to know it and love it, was closing. That caused some… consternation. But it was a good decision, and will lead to a new beginning in 2018. That's all I have to say about it for now. Stay tuned!
From a sewing standpoint, I made Butterick B6494 dress, which I love except for the damned pockets. I'll be removing those shortly. But I still love that dress. Great pattern, bad pocket placement, but that's minor. Great pattern.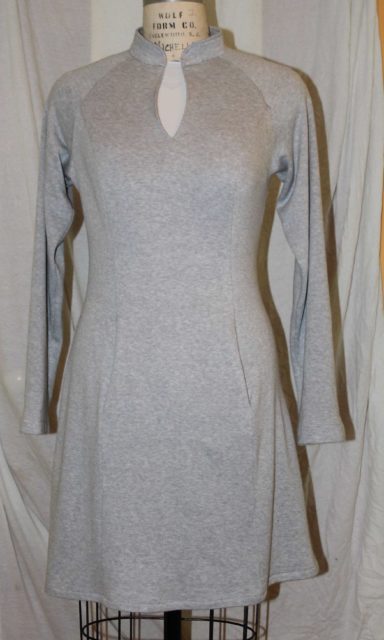 And as the month closed, I went to Denver to film my Craftsy class, Sewing Knits Without a Serger!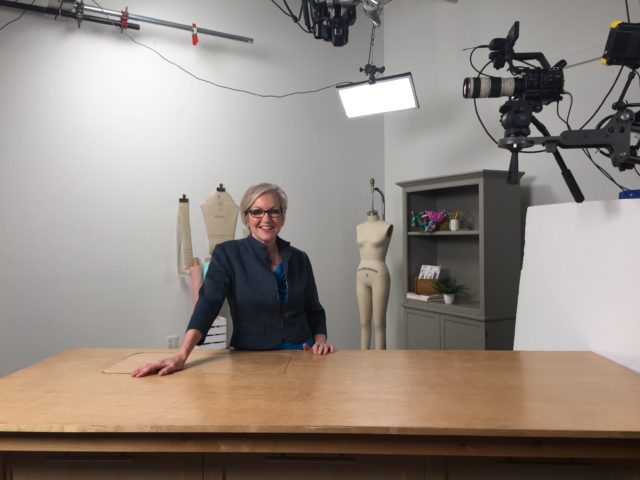 Denver was beautiful, and I got to visit friends in Boulder (where I worked when I was in my 20s).
Then there was…
November and December
As we wound down Gorgeous Fabrics for the time being, I heard the siren call of the Dior Exhibit at the Musée des Arts Decoratifs. It was something I could not resist. My emotions were all over the place, and DH encouraged me to go, so I did. It. Was. Amazing. I went to the exhibit with my friend Joanne, and we met up with Susan Khalje, who was preparing to host her annual tour. The exhibit was nothing less than astounding.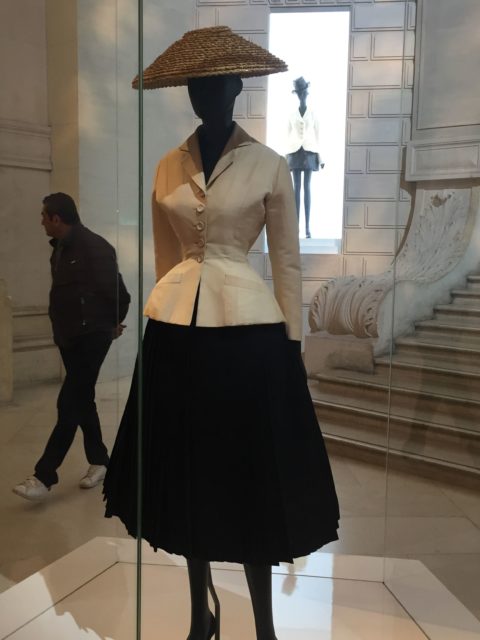 Then there was the rest of the year. As you know if you read this blog or my IG or FB feeds, I got sick. Really sick.
BUT, I am getting better, little by little. I have been sewing, and I will continue to improve. I thank you for sticking with me through this tome, and I really thank you for your love, prayers, thoughts and support over the last month. I wish you and yours a very happy, healthy 2018, and I hope you will continue to create and sew.
Love to you all, and happy sewing!
Ann