Massachusetts College of Art Student Works at Saks Fifth Avenue
Yesterday I met Phyllis (of CoudreMode Blog, which alas, is no longer) in Boston. As you know, I was born, raised and learned to drive in Boston, but I haven't spent much time there in the last several years. In fact, I joke that I know Manhattan better than I know my own town.
I met Phyllis downtown. She was running a little late, thanks to traffic, so I walked through the Public Gardens. It was really beautiful – the leaves are just starting to change, and the light was soft, thanks to the remnants of Hurricane Jose, which is pulling away from the coast. The skies cleared later in the morning and ushered in glorious weather.
When I met up with Phyllis, we walked through Saks Fifth Avenue, which, as it happened, was hosting the results of what looks like a Project Runway-style competition of students at the Massachusetts College of Art Fashion Program. It was lovely to see all sorts of garments from the next generation of designers. It warms my heart! Check them out (needless to say, this is picture heavy)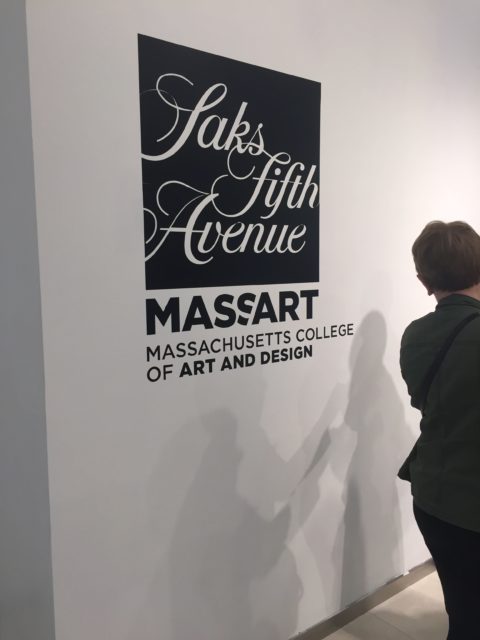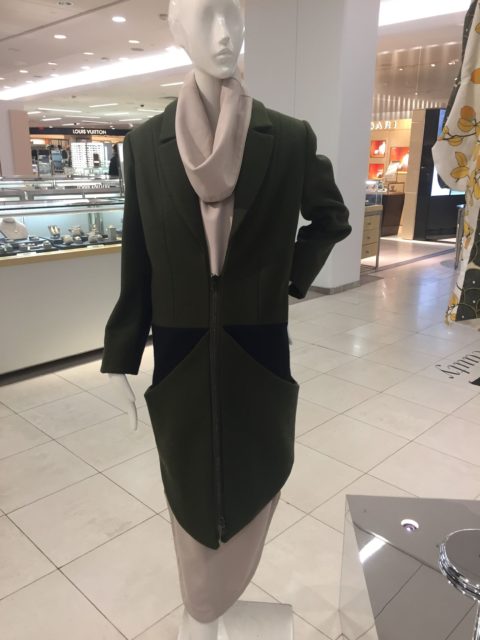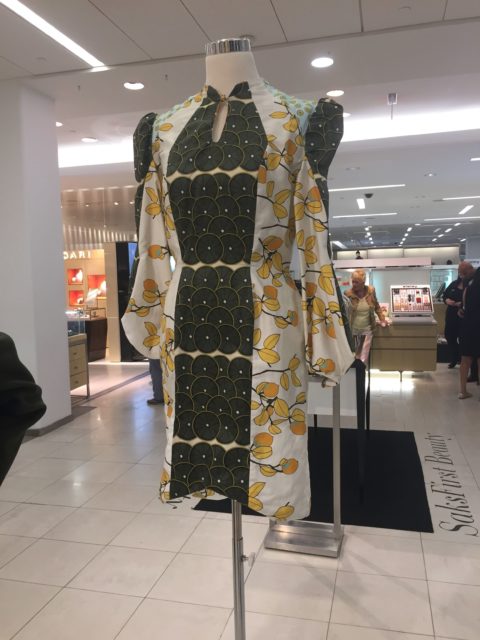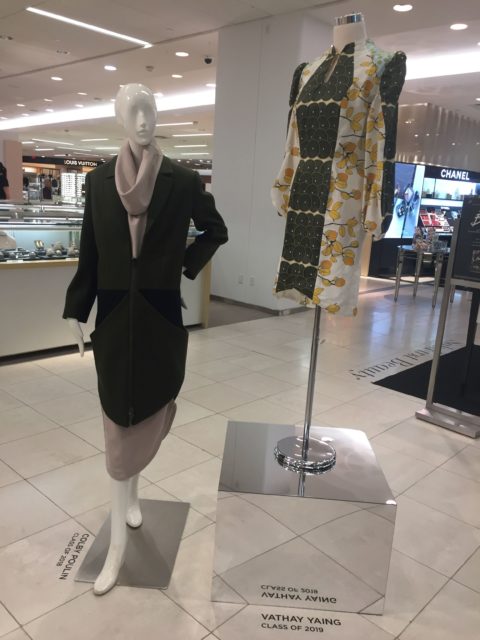 The ideas are good, though the sewing and finishing left a lot to be desired. Hems that were falling down, interfacing, or lack thereof, a dearth of boning and support structure in bodices, and a clear lack of pressing. But hey, these are kids, and they are studying to be designers, not necessarily technical sewing professionals. So I'll just let you look at the pretty…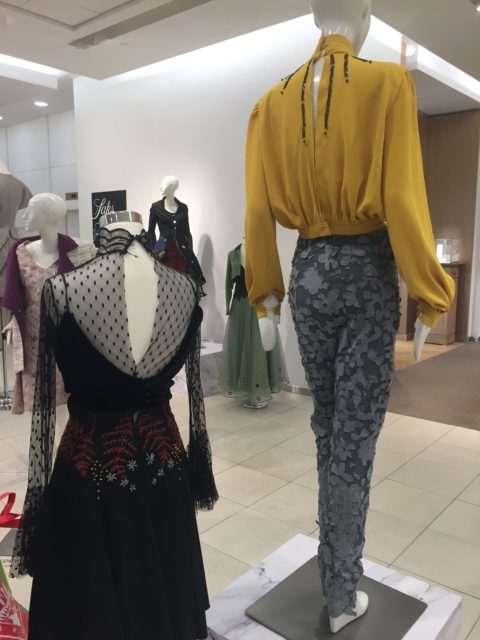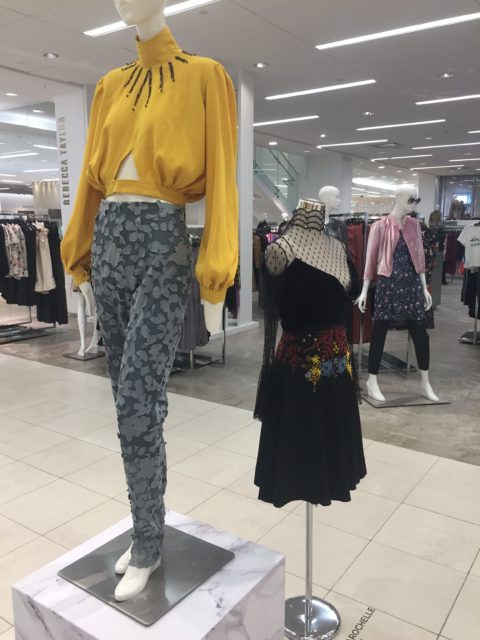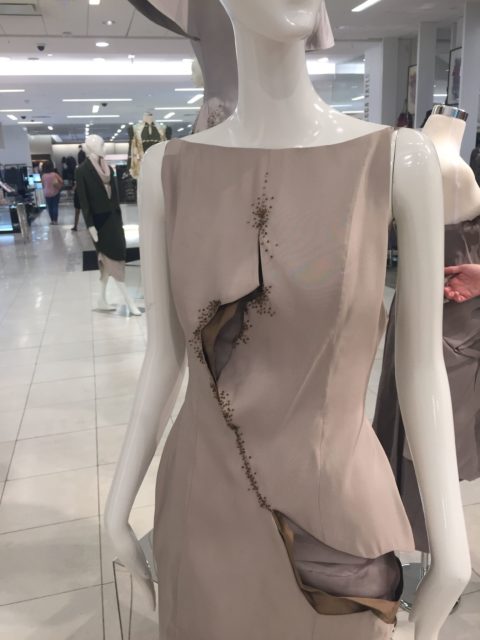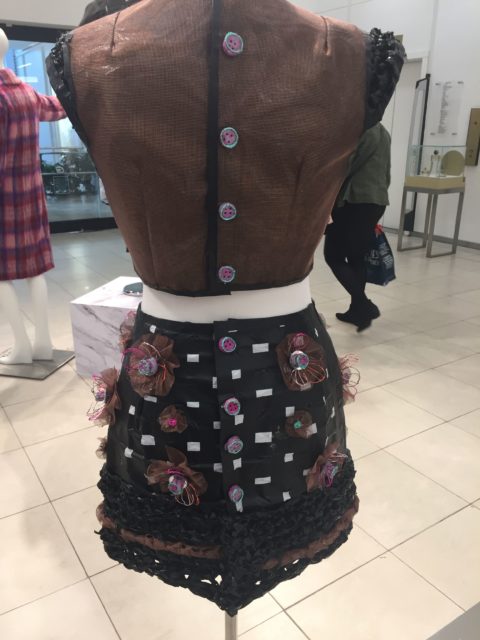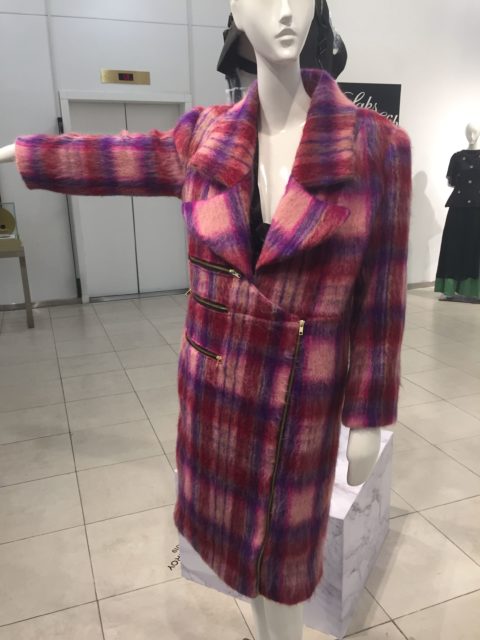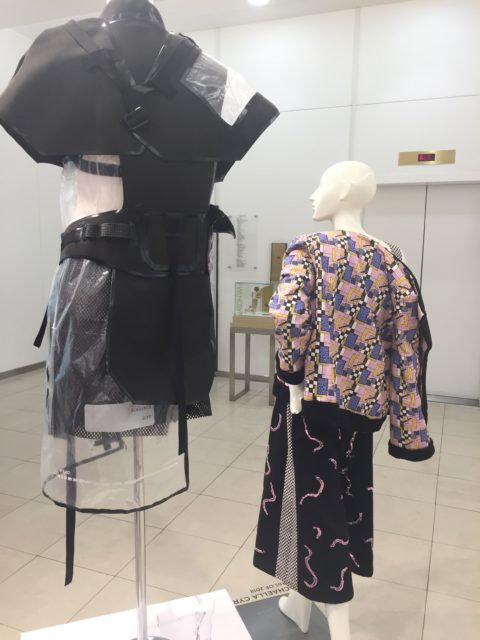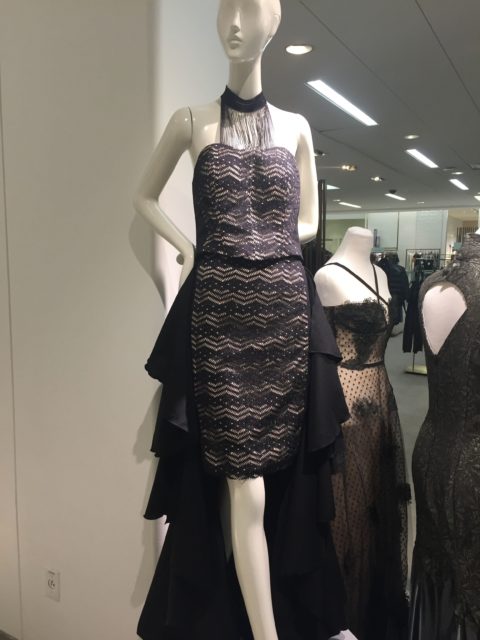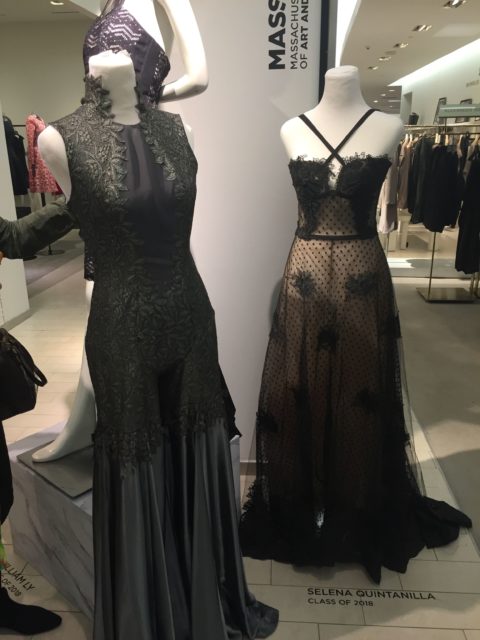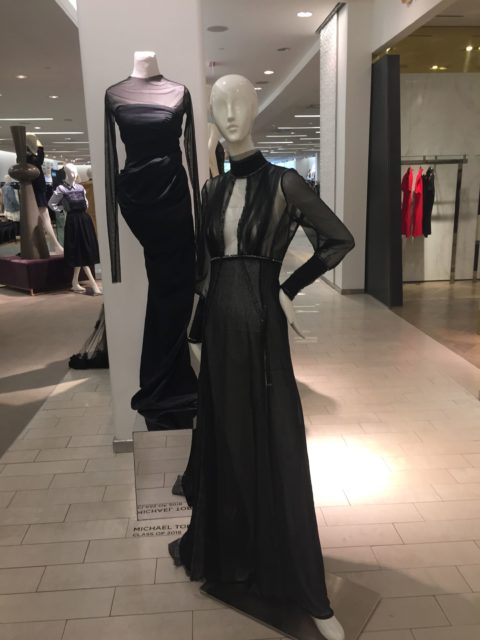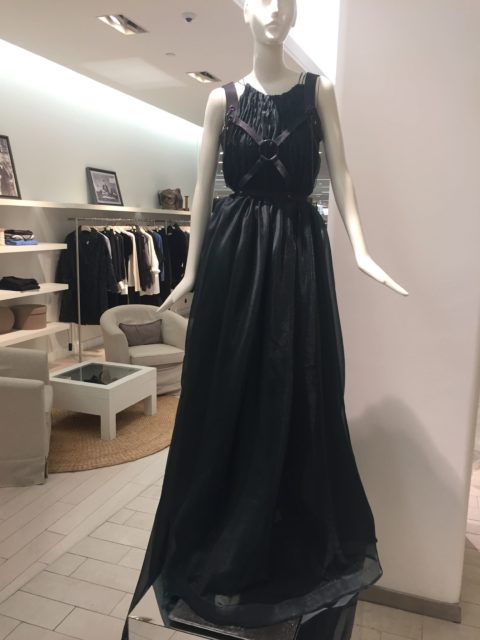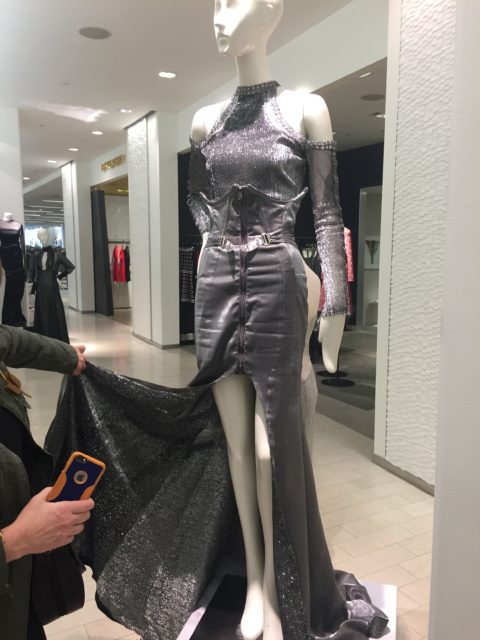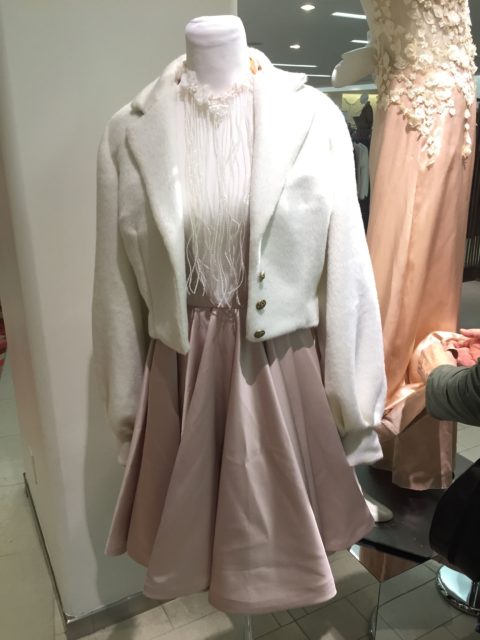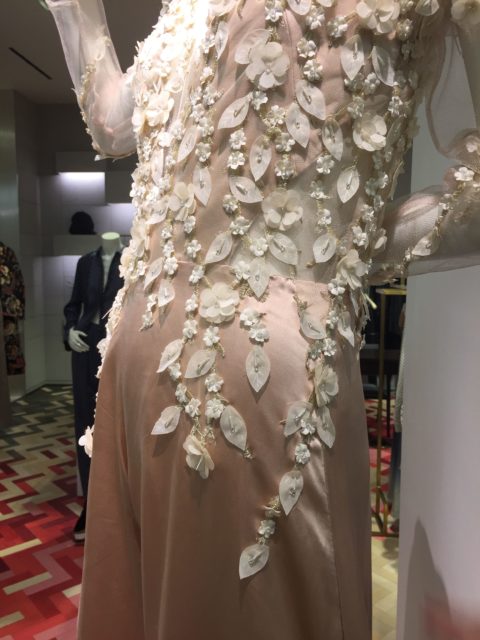 And finally, this one cracked us up. This is NOT the fault of the student. Whoever dressed the mannequin put the pants on backwards!
So that was a fun day! We also did some snoop shopping and I fell head over heels for this Alexander McQueen jacket. I would totally make this!
Happy sewing!