Imagine, if you will, this scenario: You own an online fabric store. You get some beautiful cotton rough-weave panels in. The panels have fringe at one end. You must cut swatches in case customers wish to see/feel the fabric before they buy (been known to happen). So, you dutifully make a batch of swatches, leaving a piece of fabric that is the length of the panel, and 42 inches wide. It's a shame to send this beautiful fabric – no, make that Gorgeous Fabric – to the recycler. What to do? Here's your answer…

A simple skirt will do nicely, thank you! I made this skirt once before, but it used entirely different pattern pieces. So here's a review of this version.
Pattern Description: Semi-fitted, straight skirts A, B, C, D, E, above mid-knee, have back zipper closure. A, B, C, E: Darts. B, C: Waistband. C: Self-belt. D: Front and back princess seams. D, E: Raised waist. E: Back princess seams.
This time I made View A, the darted version with a faced waist.
Sizing: 8-24. I made a 14, but I should have made a 12 this time. Oh well, no big.
Available as a PDF? Yes
Fabric Used: Fringe Benefits Italian Cotton Blend Panel – White/Blue/Black/Gray – miracle of miracles, it's available on the site still! What a treat- usually I don't get to sew with one of my fabrics until it's long since sold out.
Machines and Tools Used: Pfaff sewing machine, Juki serger, Reliable iron/board, Ham.
Needle/Notions Used: Universal 70/10 needles, Pro-Weft Supreme Light Interfacing from Fashion Sewing Supply, lightweight invisible zipper from Zipper Shipper, hook/eye closure, Clover Fork Pins, thread.
Tips Used during Construction: Sew from Wide to Narrow, Anything by The Pressinatrix
Did it look like the photo or drawing when you got through? Yes, with some slight exceptions.
Fitting Adjustments that I made None, I made a straight 14. As I say, at this point I can go down to a 12, but habits die hard.
How were the instructions? They were good. This is a very straightforward, easy skirt. You just have to sew the seams, apply the zipper and facings and finish the hemline.
Construction Notes: I didn't make any big changes, other than the hem. I finished all the seams and the waistline facings using the serger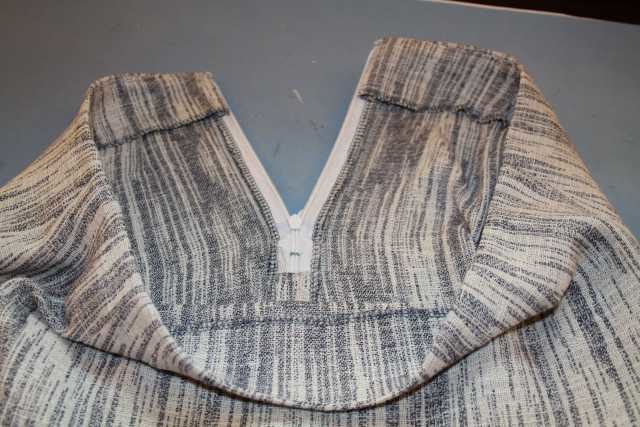 I marked the hemline (2 inches) on the pattern pieces and aligned the bottom of the fringe with that before cutting out the pattern pieces.
I used the Clover Fork Pins to ensure that I got a good continuous line at the borders: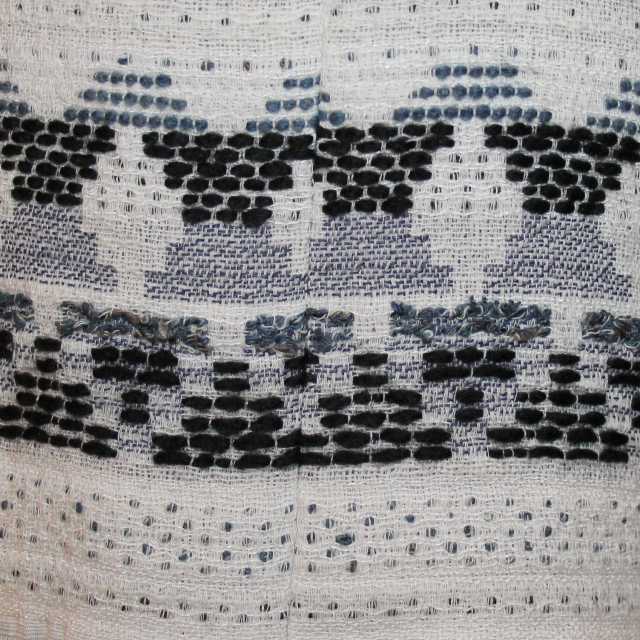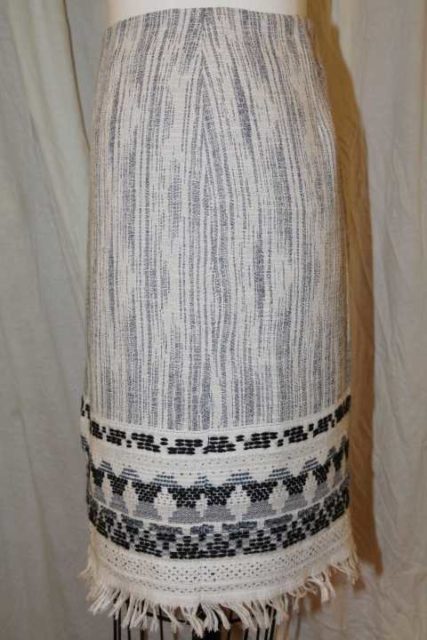 I didn't have enough fabric to try to match the patterns across the seams. If I had had a full width, I probably could have matched all the elements for a continuous line, but I was happy with the result anyway.
Likes/Dislikes: This is a great, easy pattern that goes together quickly. From start to finish, it took less than 2 hours to make. It's a classic design that works with all sorts of fabrics.
Would you do it again? Would you recommend it? Absolutely, to both questions.
Conclusion: Classic pattern, great lines, versatile – what's not to love?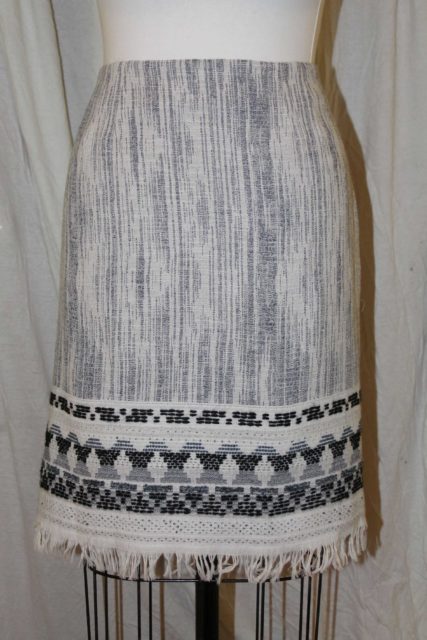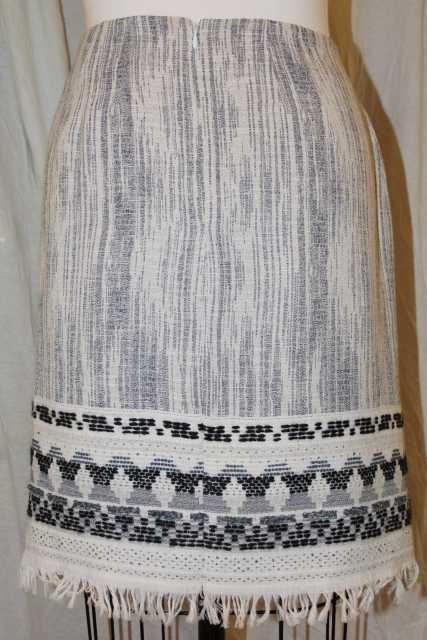 Oh, and here's what I had left of the fabric when I finished: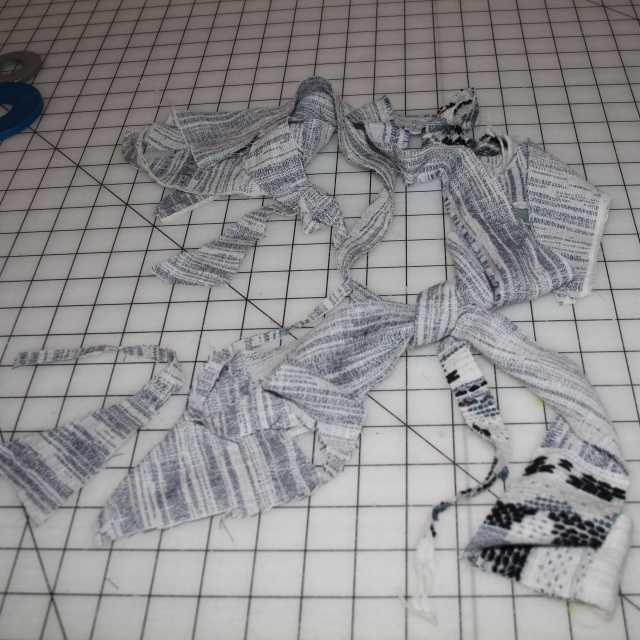 Happy sewing!