Pattern Description: From Vogue Patterns' website, "Semi-fitted, pullover tunic have contrast inset at center front, contrast binding and uneven hemline: wrong side of fabric will show. Loose-fitting pants have no waist band. C: Contrast insets and binding. D: Contrast binding."
I made View A, the shorter tunic, along with View D, the longer pants.
Sizing: 6-22. I made a 12 for the tunic, and a 14 for the pants, though I think I could have used size 12 all the way through with no ill effects.
Available as a PDF? Doesn't look like it.
Fabric Used: Soft Shirt-Weight Linen in Heathered Brown for the garment, paired with Couture Wide Silk Organza in Chocolate. Both from Gorgeous Fabrics, natch.
Machines and Tools Used: Pfaff 2030 for the bulk of the work, Juki MO654DE to finish the seams, Reliable Iron/Board, tailor's ham, silk organza press cloth, shoulder stand.
Needle/Notions Used: Universal 70/10 needle, Pro Tricot fusible interfacing from Fashion Sewing Supply, zipper, thread, beeswax, Japanese hand sewing needles and Japanese cotton basting thread from Susan Khalje,.
Tips Used during Construction: Anything by The Pressinatrix, The Case for Muslins, Using Pins to Mark Start/Stop Points, J? Or L?
Did it look like the photo or drawing when you got through? Yes
Fitting Adjustments that I made I checked the pattern measurements and determined that I would need a FBA.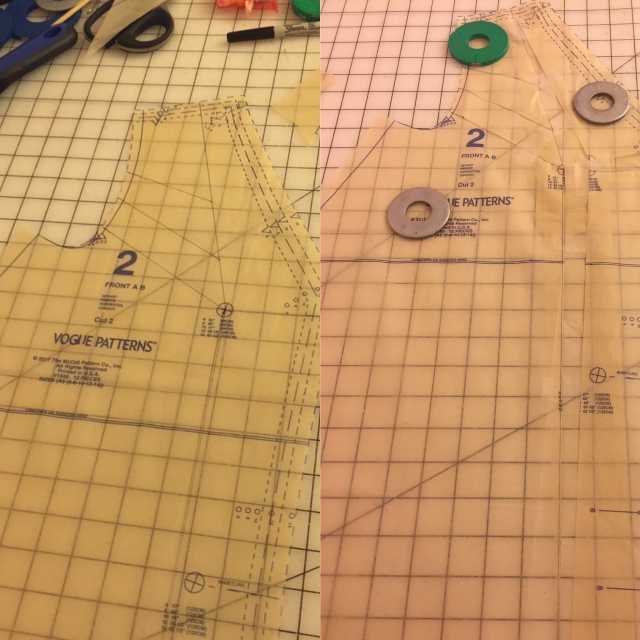 I made a muslin of the result, and I was happy with it (you can see it in my Instagram Feed), so I started in on the linen.
How were the instructions? They were GREAT!!! Seriously, and you know how fussy I am about instructions. The drafting and instructions for doing the mitered corners on the tunic make this pattern a must-buy for anyone, IMO.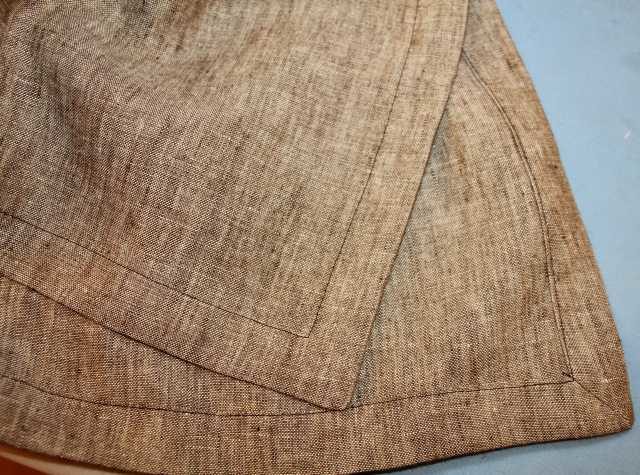 True confession – I lost the second sheet of instructions and they didn't show up until I had finished and cleaned up my sewing area, so I didn't use them for the bulk of the pants construction, but the pants are beautifully drafted and went together without a hitch. Also, when I did find the instructions, I checked them out and the second page is just as good as the first.
Construction Notes: As mentioned above, I made a FBA. I finished the facings, per the instructions, with a Hong Kong finish using bias cut silk organza. To tell you the truth, I didn't bother using the pieces provided in the pattern for the bias binding, I just cut long 1 ¼ inch bias strips and that did the trick. I used the serger to finish all the seams.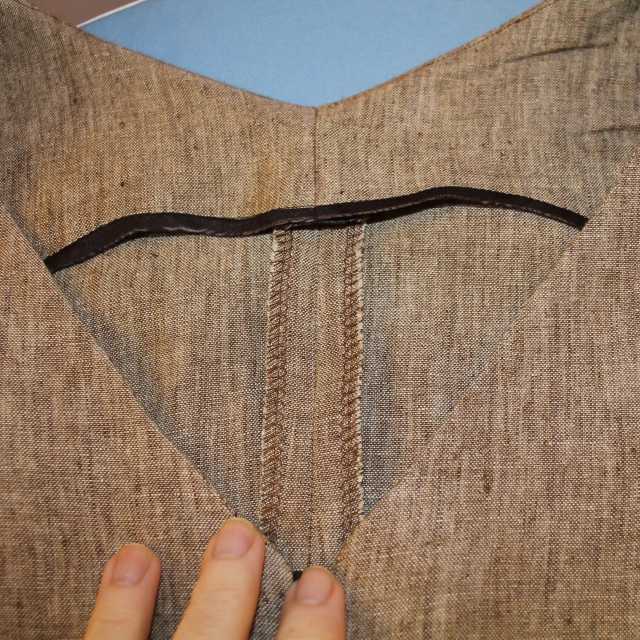 I didn't have a brown invisible zipper handy, so I did a lapped zipper application instead. It's not my absolute best work, but it will be hidden under the tunic, so I decided it was Good Enough.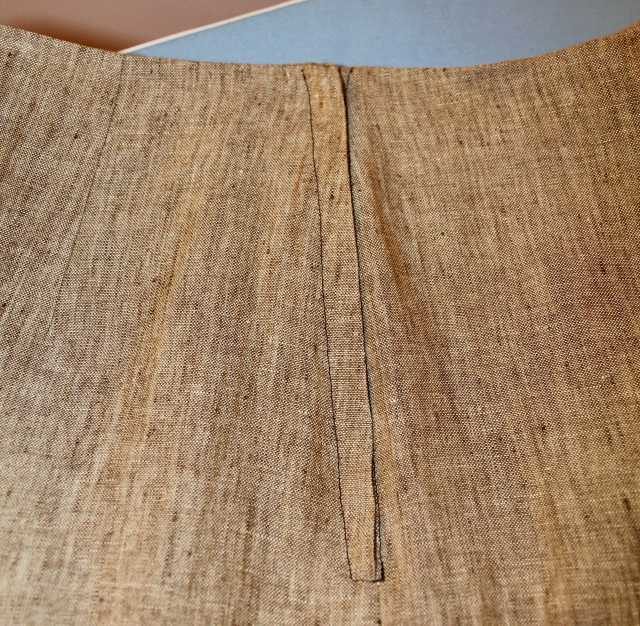 There is one thing I would probably do differently next time. The neckline is cut on the bias, so I recommend staying the front neckline with a selvage of silk organza or a twill tape. It is faced, and the facing is interfaced, but I think that a bulk-free stay with organza would also help keep it from distorting.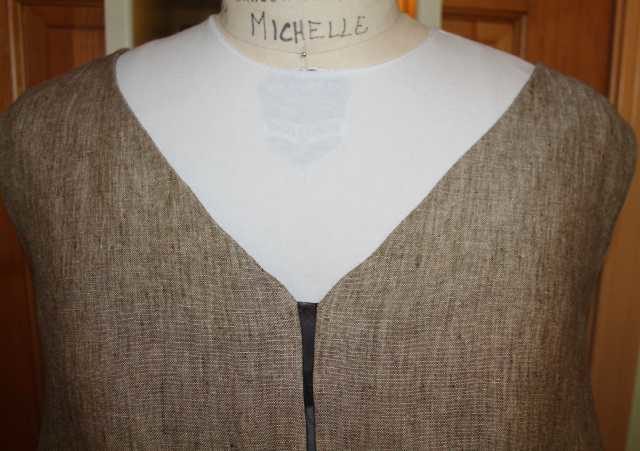 Likes/Dislikes: I LOVE this pattern! It's chic, and looks great on a variety of body types. The mitering instructions alone justify purchasing this pattern, but the rest of it is great, too. I'm going to wear this as separates as well. The tunic will look great over leggings, and the pants work beautifully with a tank or tee.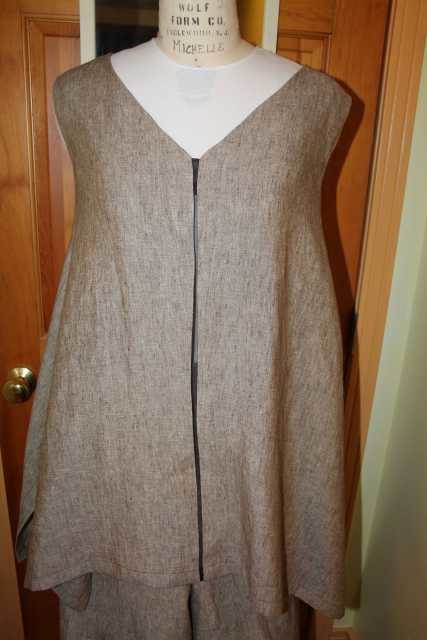 Here are some styling suggestions: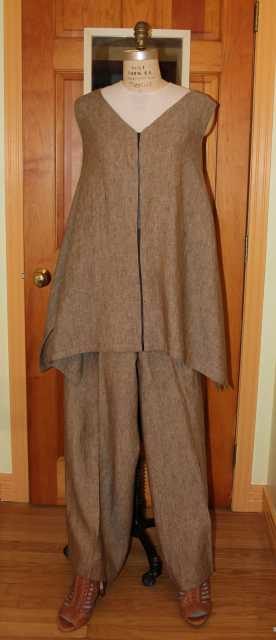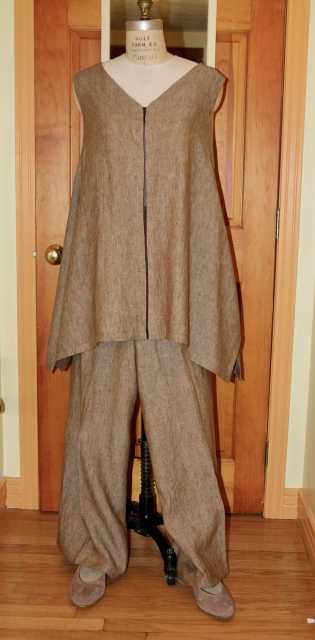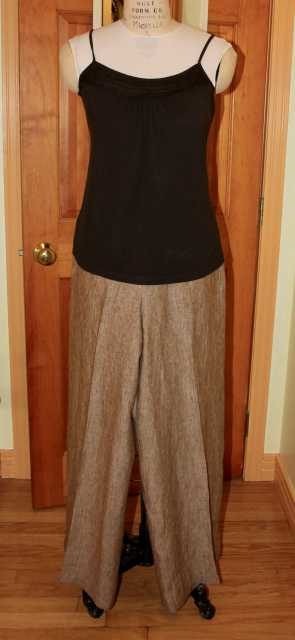 Would you do it again? Would you recommend it? I DEFINITELY recommend it! I may do it again. You know what would be fabulous for the holiday season? Make this using 4-ply silk crepe. Oo la la!
Conclusion: I love this pattern. It's very Balenciaga-goes-Japonesque. It's rated as Average, but I think it is suitable for advanced beginner or beyond.
A Note About Blogging
I feel like this poor blog has been suffering benign neglect of late. I am much more active these days on Instagram, where you can see my work-in-progress pictures. I am not giving up blogging. As I complete projects I'll post them here, but you'll see me more actively over on IG. You can check it out from the web, without having to set up an account. Click Here to find me on Instagram.
Happy sewing!