Good afternoon, campers! I've been busy as can be on several things. You'll see the fruits of my labors over the next days, and if you follow me on Instagram you can see the slow progress I'm making on my current project. But in the meanwhile, here's a post that everyone seems to love: Gorgeous Fabrics/pattern combinations to make your own versions of the most current trends in fashion!
Trend 1: The Corset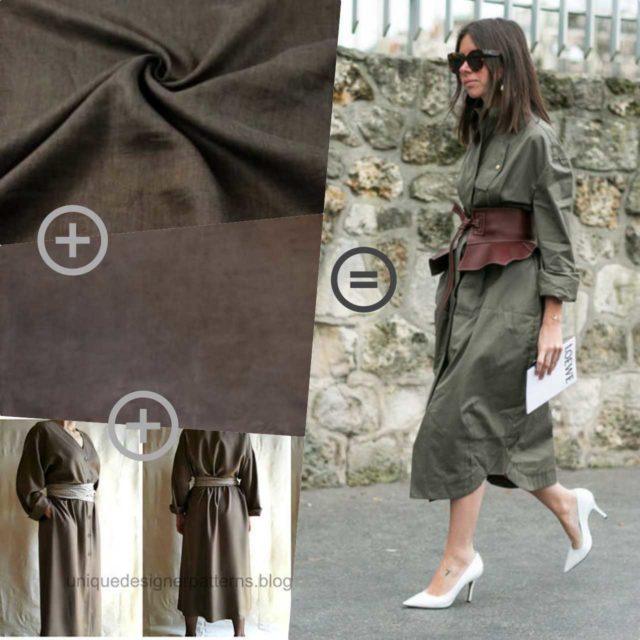 I love the idea of a Deeta von Teese corseted look, unfortunately, it isn't something that I can pull off. But just about anyone can manage a corset belt, and one of the ways to make it modern is to wear it cinched over a duster style dress. As luck would have it, BCN Unique Patterns released their Duster Dress and Sash just this week. Make the duster using our Super Soft and Drapey Linen Twill – Heathered Dark Brown paired with a wide belt made from our Sueded Leather "Corduroy" – Decadent Chocolate. You'll be front-row-ready for any Paris show!
Trend 2: Off-Duty Model Denim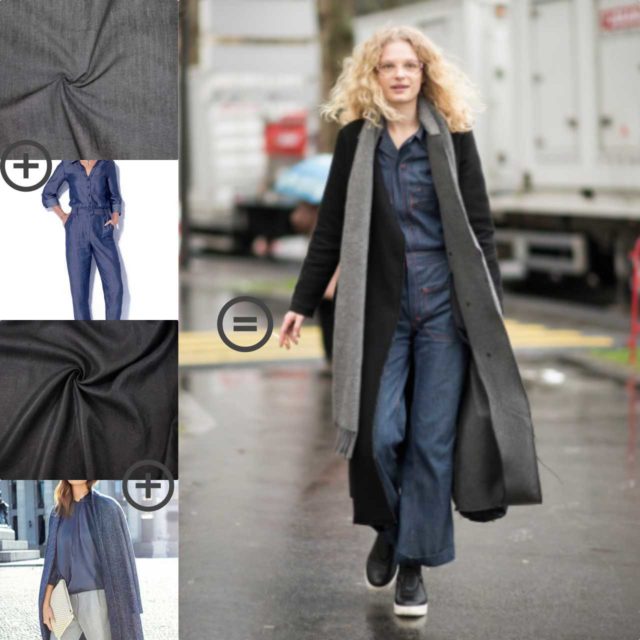 All the top models are sporting denim this spring, but not the skinny jeans that have been so ubiquitous in the last couple of years. No, the silhouettes range from voluminous dresses worthy of Tilda Swinton to denim "suits" done up with mom-jeans and jean jackets. My personal favorite is the one that Vogue showed on model Frederikke Sofie in Paris: an easy coat thrown over a denim jumpsuit. Make your very own version by pairing Stretch Denim – Black Wash with McCalls M7330 jumpsuit. Finish it off with a chic topper made by combining Italian Suit Weight Flannel – Black with  Burda Style 01/2016 #127 Shell Jacket. You'll have a look you can wear three seasons of the year! (skip the cigarette, though)
Trend 3: Hollywood A-List Casual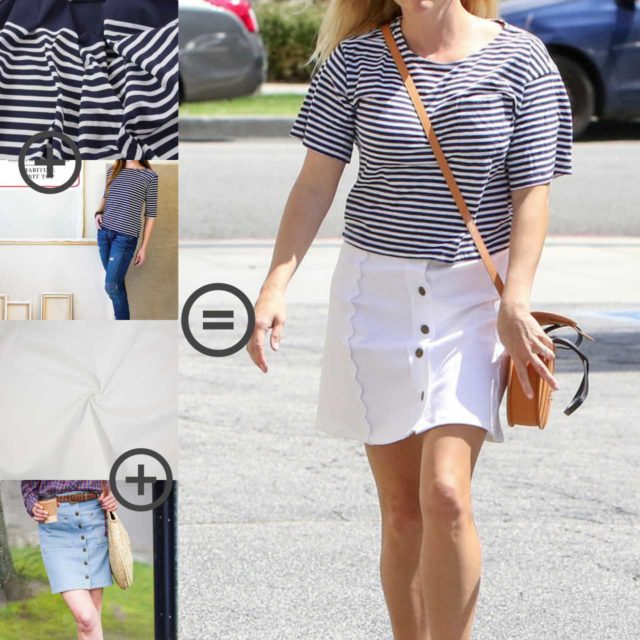 Want street style like Reese, Nicole, Shaileen or other A-listers? The cute-but-casual look is all the rage for shopping along Brighton Way. It's easy to make and easy to wear, good for everything from a weekend on the Vineyard to picking the kids up at school. Make a Breton style top with our Rule Bretagne Beefy Striped Jersey – Navy/White and Liesl + Co.'s Maritime Knit Top. Anchor the look with a cool, casual skirt made from our Dress Whites Designer Denim – White and Seamwork's Leonora skirt. Instant paparazzi bait!
Trend 4 – You're Blushing!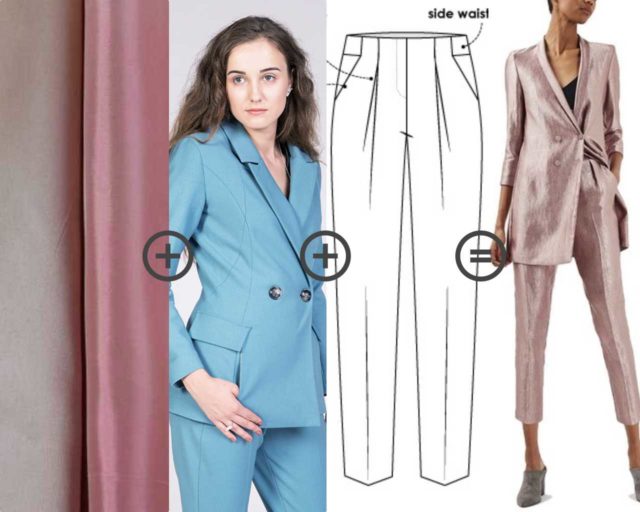 The blush pink trend that launched in 2016 shows no signs of abating. A look I love takes a mannish suit and makes it in pink. The pink tones down the androgyny while the androgynous cut of the suit takes away any saccharine tendencies of the pink.  To get the look, pair our Italian Double Faced Satin – Peach Puree/Blossom Pink with Named Patterns' Aava Tailored Blazer and StyleArc's Eddie Pleated Pants. Now, that's a uniform for a tough-gal princess. Oh, and an added bonus – if you don't want all pink all the time, you can make the jacket using one face of the fabric, and the pants from the other.
Save on All the Featured Fabrics Through Friday!
And to give you even more inspiration, you can save 20% on each of the fabrics featured in this article through Friday, April 21st!
No coupon necessary, the markdown is already taken for you.
I hope that gives you some inspiration for your spring sewing. Spring is coming to Boston – slowly! Until next time, which should be soon…
Happy sewing!