Wow, it's been over a month since I posted something about actually sewing. I've been busy, just not with making too much. But I have been slowly working on this dress, from muslin to finished project. This will probably be long, so settle in…
Pattern Description: Fitted-through-the-bodice dresses have lined bodice and sleeve/skirt/length variations. B, C: Sash
I made View B, the sleeveless tea-length version with a sash.
Sizing: 6-22. I made a 12, tapering to a 14.
Available as a PDF? Not from what I can tell.
Fabric Used: Milly silk twill from Gorgeous Fabrics. That fabric is sold out but You Can See Similar Here. For the lining, I used White Silk Habotai.
Machines and Tools Used: Pfaff 2030 sewing machine, Reliable Iron and board, ham and holder.
Needle/Notions Used: Universal 75/11 needle, hand sewing needle, cotton basting thread, beeswax (for hand sewing thread), thread, zipper from stash, hook/eye
Tips Used during Construction: Make the Lining First, Sew from Wide to Narrow, Construct from the Inside Out, and of course, Anything by the Pressinatrix.
Did it look like the photo or drawing when you got through? Yes
How were the instructions? They were good.
Construction Notes: First I made a straight muslin, then I lowered the bust dart and did an FBA (kind of a cheat, in that I added an inch to the bodice CF length and started at 12 at the shoulder and armhole, but cut to the 14 at the side seam.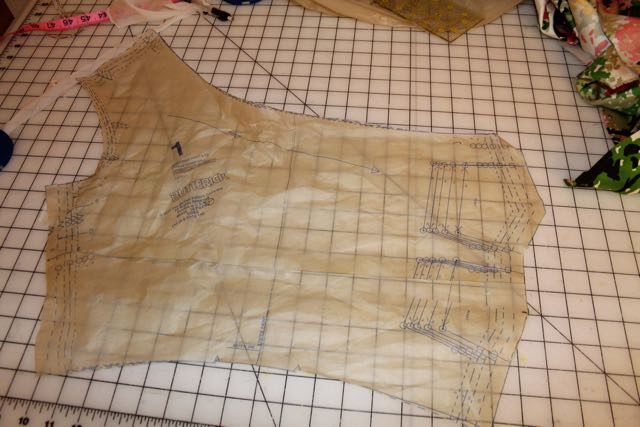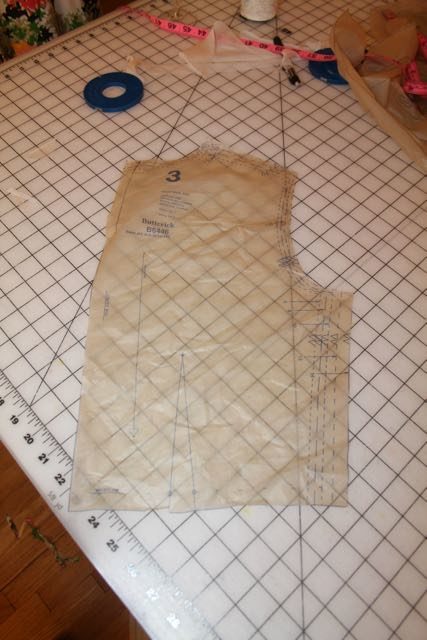 One of the standards from RTW that I incorporated was trimming the neckline/lining seam allowance to to ¼ inch.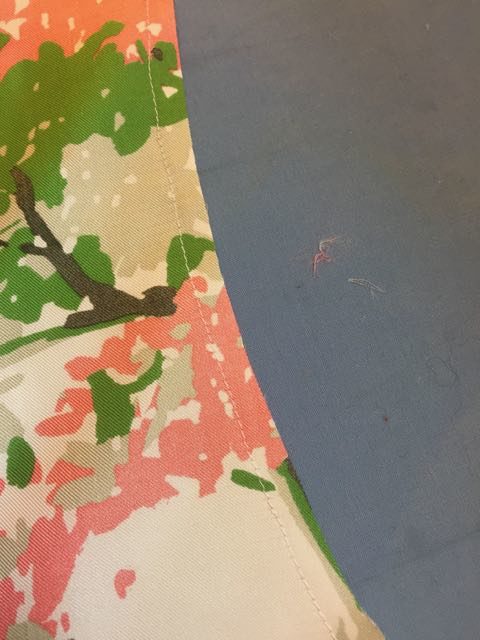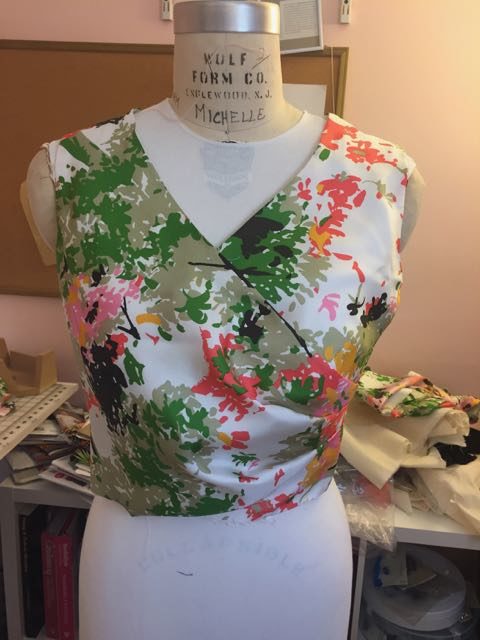 I decided to line the entire dress (the pattern only called for lining the bodice). I used the view A skirt for the lining (it's not pleated) and I lengthened it to 2 inches shorter than the outer skirt.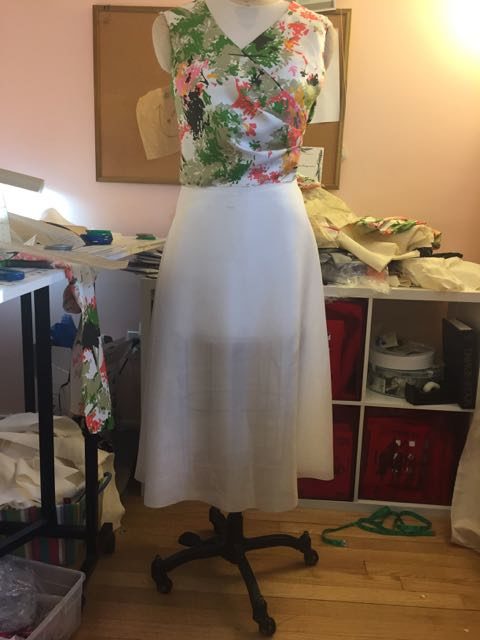 I basted the lining to the outer skirt at the waistline, and attached both to the bodice, finishing the waistline seam with a bias cut binding of soft organza (also sold out, sorry, but oh man it feels nice).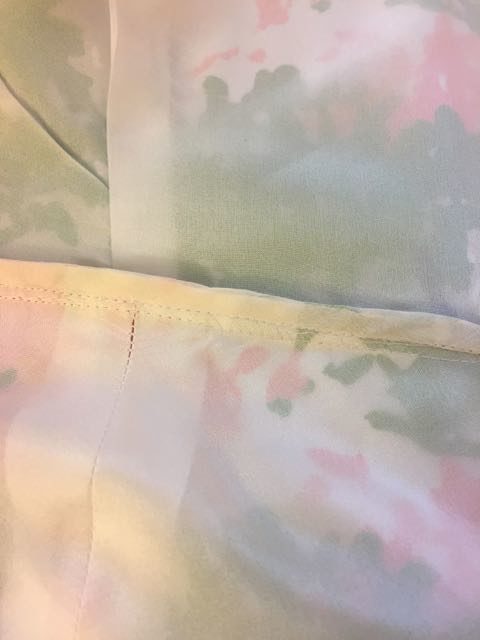 Now, adding a lining presented some construction quandaries, so I decided to use a hand inserted zipper, a la Susan Khalje's excellent method from Threads Magazine. Alas, my hand sewing skills are rusty, so the tension was all sorts of bad.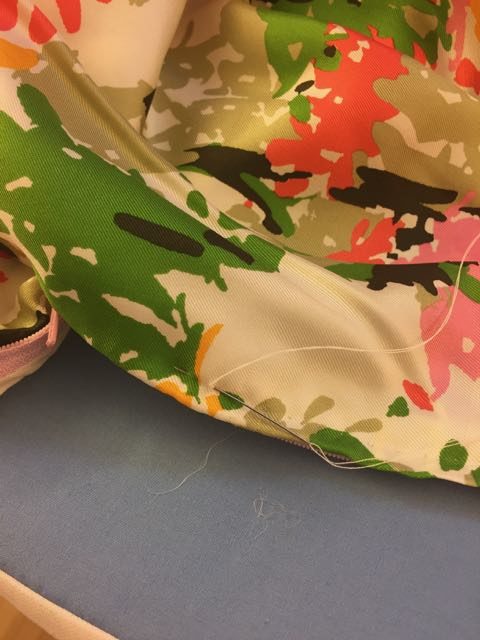 So this morning I woke up, undid the hand stitching (which was a major pain in the butt, but worth it), and redid it on the sewing machine.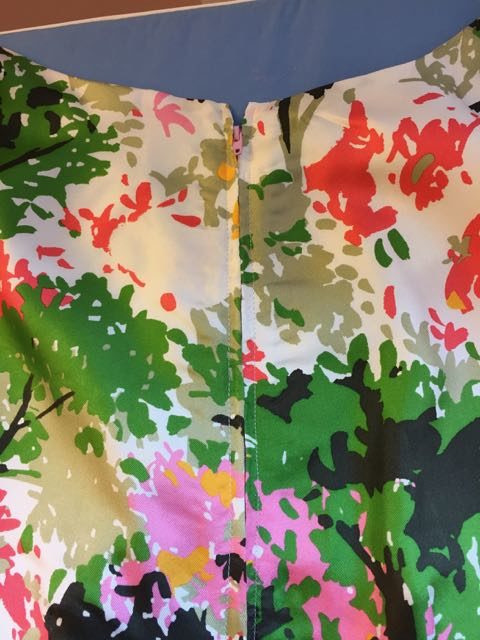 Lastly, I added some thread chains (made on my serger) to hold the sash at the sides.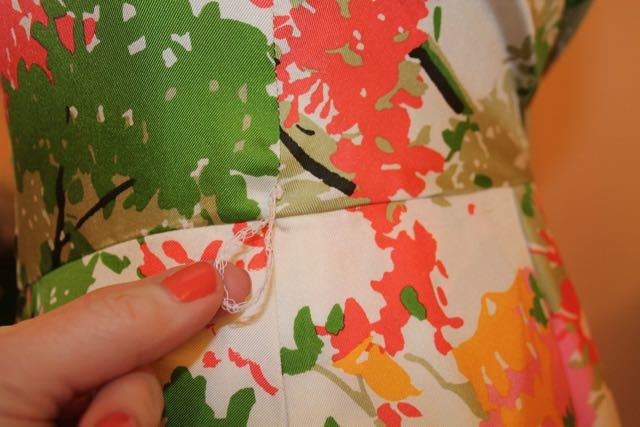 Likes/Dislikes: This is a pretty pattern that appeals to the girly girl in me. No real dislikes – it goes together quite easily.
Would you do it again? Would you recommend it? Yes to both.
Conclusion: Lovely pattern, goes together easily. IF it ever warms up here in Boston I'll get a picture of me in it. In the meantime, here are shots on Shelley: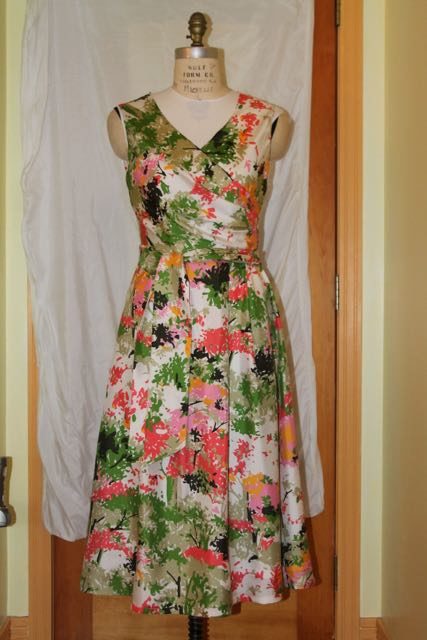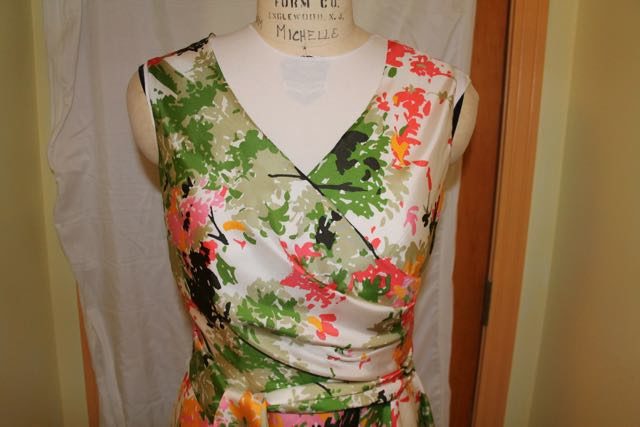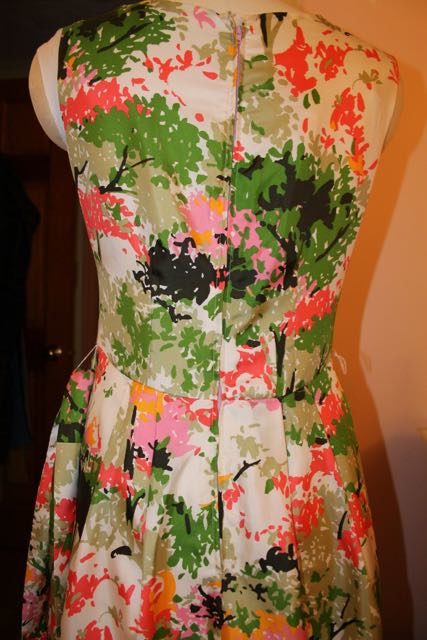 Here's hoping we eventually get warm enough weather that I can wear this.
Happy sewing!