Pattern Review: McCalls M6559 Bolero, AKA Snow Day Sewing
Snow Day! I seem to get either my baking or my sewing mojo going during snowstorms. Today we have had at least 6 inches of snow -they've been forecasting a foot- and my sewing mojo made an appearance like a long lost cousin of Punxatauney Phil. Yay! I rummaged through my (long neglected) pattern collection and found this gem.
I previously made the maxi dress
, but I wanted something I can layer over tee shirts and tanks as the weather gets warmer. A girl can dream, can't she? This fit the bill perfectly!
Pattern Description: From McCalls' website, "Close-fitting, unlined jacket in 2 lengths has front extending into single-layer tie ends (wrong side shows). A: Three-quarter length sleeves. B: Long sleeves. Very close-fitting, pullover dresses are sleeveless. E, F: Racerback straps, front seam detail, bias upper/middle fronts, and lower front/back (cut on crosswise grain of fabric. All have narrow hems. F: Star detail."
I made view A, the shorter bolero with ¾ length sleeves.
Sizing: 6-22. I made the 12.
Available as a PDF? I thought it was when I made it before, but now it appears not.
Fabric Used: Silk jersey in Soft Mauve from Gorgeous Fabrics. It's long since sold out, sorry, but there are a few Here
Machines and Tools Used: Pfaff 2030, Juki MO654DE serger, Reliable Steam Generator iron, ironing board, sleeve board, shoulder stand, silk press cloth.
Needle/Notions Used: Scraps of weft interfacing, Stretch 75/11 needle, thread.
Tips Used during Construction: Tricot – It's Not Just for Lining any More, Anything by The Pressinatrix, Tip – Check the Grain on Knits, Tips and Tricks for Sewing with Knits.
Did it look like the photo or drawing when you got through? Yes
How were the instructions? I did look at the instructions after I finished and they seem fine. I didn't need them during construction, since this is pretty straightforward.
Construction Notes: I made a FBA. I also applied scraps of woven interfacing to the shoulder seams to stabilize them. I serged the seams. I Flat Set the Sleeves.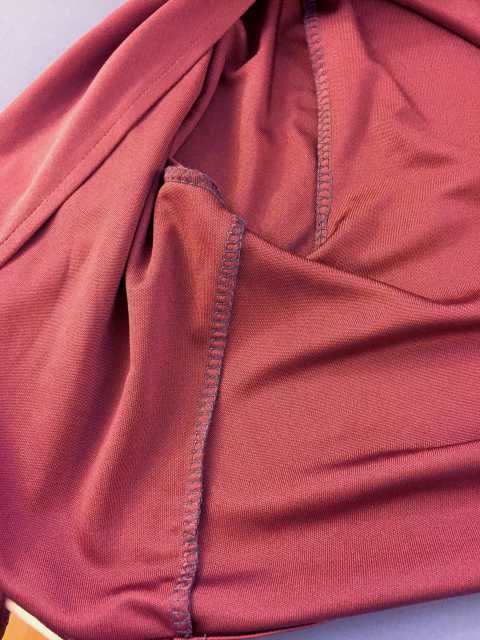 I made narrow hems all around the edges.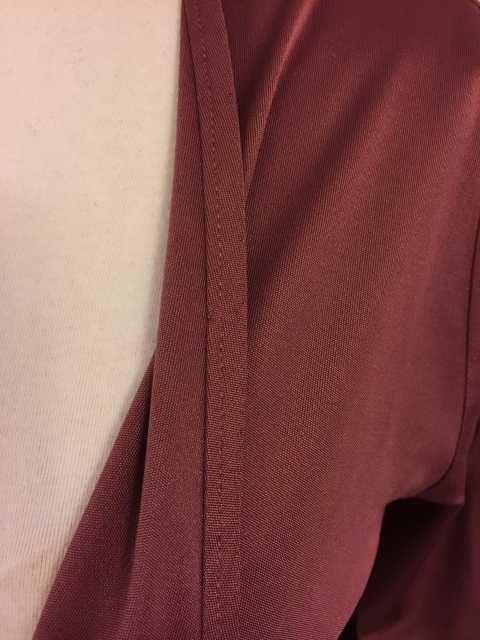 All in all, this took an afternoon to make, and that was with long breaks for checking in on orders and emails. I'd estimate this took me about 3 hours from first cutting out to final stitch.
Likes/Dislikes: Love it! This will make a great piece for transitioning from winter to spring. It's also will be pretty tossed over a tank or dress for cool summer evenings.
Would you do it again? Would you recommend it? Yes and yes! This one will definitely go into rotation. Great pattern. I made this one from silk jersey, but I'll make a more "workaday" version with ITY.
Here are pictures on Shelley:

Conclusion: A great pattern, this will get lots of wear. It's easy enough for beginners, but also a great wardrobe component.
Happy sewing!