Muslin of Paco Peralta for Vogue Patterns V1527 Coat – and binge watching
Before anything else, a disclaimer. Paco is a close friend, and I am thrilled beyond belief that he has secured a license for some of his patterns with Vogue Patterns. Bravo, Paco!!!!
That said, I bought this pattern with my own money with no expectation of recompense neither.
If you follow me on Instagram, you can see that I started this pattern a couple of weeks ago, and I want to do this right, so I made a muslin. For my first muslin (yep, there are more than one) I traced off the pattern as-is in a size 12 and changed the seam allowances to 1 inch a la Susan Khalje's couture sewing guidance. I knew this would need some adjustments, but going with the Vagaries of Fit: Shoulders, I started with the 12. That works well with my shoulder measurement. Here are some pictures of the first muslin.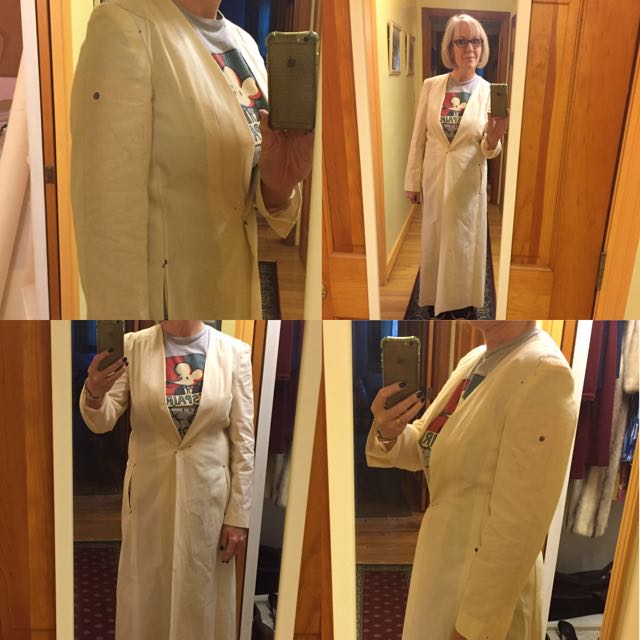 You can see that the bust is not right, and the waist is a little snug. The sleeves are great. Normally I have to shorten all Vogue/McCalls/Butterick sleeves by at least 1/2 inch, but these are perfect for me. So I made those changes (I'll show them in the ultimate pattern review) and made another muslin.. Here are shots on me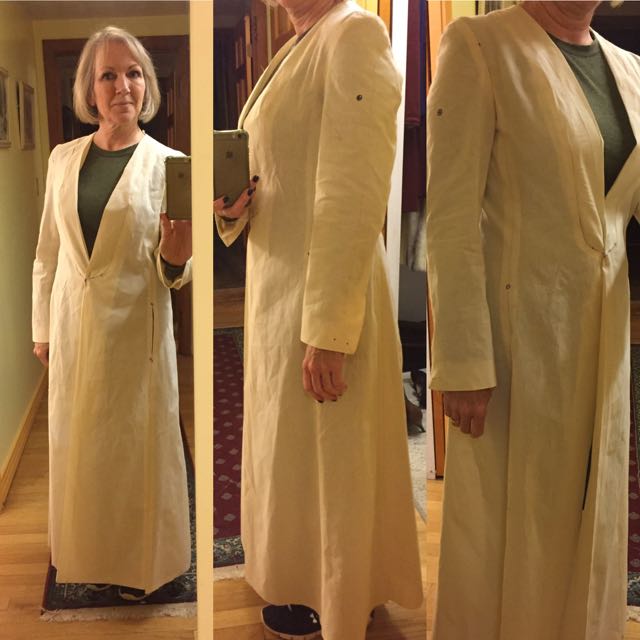 And here is a picture of the back on Shelley – I couldn't get a good shot on me, sorry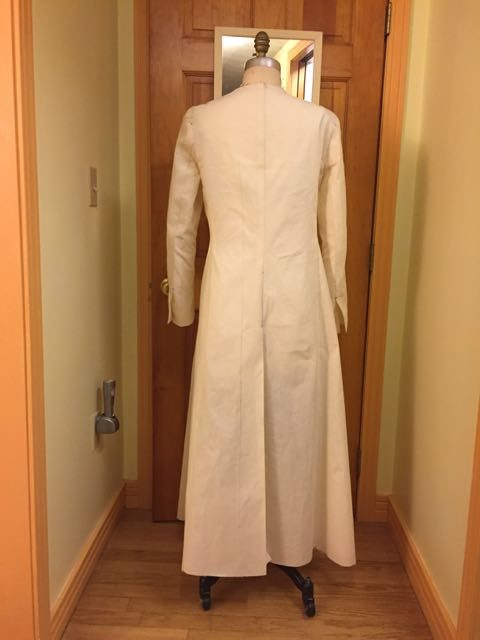 So far, I am really in love with this pattern! The next step is to cut it out in the fashion fabric. For that I will use Ralph Lauren Medium Wool Crepe for the main pieces, Silk/Wool Satin for the lapels, and Silk Habotai for the lining. All from Gorgeous Fabrics, of course.
Binge Watching "The Crown"! (I'm sure my Irish ancestors are spitting on me from heaven. Oh well.)
If you haven't had the chance, check out The Crown on Netflix.
It is totally engrossing, and the fashion is amazing!
More to come shortly. Have a great weekend, and happy sewing!