Felicidades, Paco!!!!
My dear friend, Paco Peralta, couturier extraordinaire of Barcelona, was just published for the first time this week in the Winter/Holiday edition of Vogue Patterns. ¡YAY Paco! ¡Congratulations and felicidades!
Paco and I were internet friends for years, but I had the delightful opportunity to meet him and spend an afternoon with him, his sister, and our friend Vera when DH and I visited Barcelona a couple of years back. He is an absolute love, and his sister, Isabel, is just as wonderful. We had the greatest time, and I can't wait to go back and see him again. Next time I'll brush up on my Spanish!
I just love His Signature Pattern Line – I've made several of them. His Cassock Coat is my go-to coat. And he now has two patterns that you can buy through his licensing agreement with Vogue Patterns. Both are GORGEOUS, though my absolute favorite is V1527. It's a long tuxedo jacket, paired with a tie blouse and a midi skirt.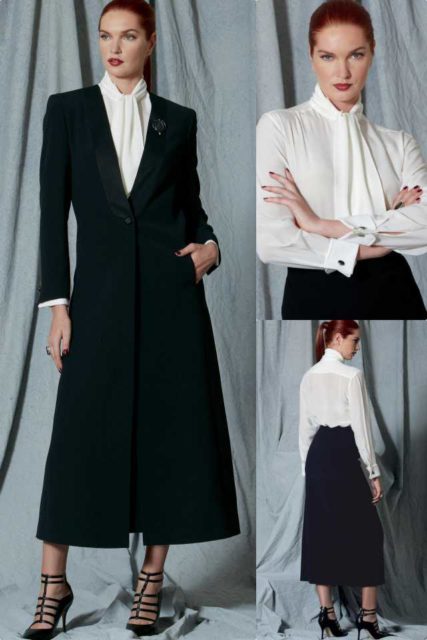 I'll probably skip the skirt – I'm not that much of a skirt gal – and pair the blouse and coat with cigarette pants which I think will be fabulous. I am DEFINITELY making that coat. Wool crepe for the body paired with wool satin for the collar. Oh yeah.
The second pattern is a short sleeved jacket, blouse and pants outfit. I love the blouse and pants. Not sure about the jacket for me, yet. I'll wait until it arrives to decide. I do love the seamline buttonholes.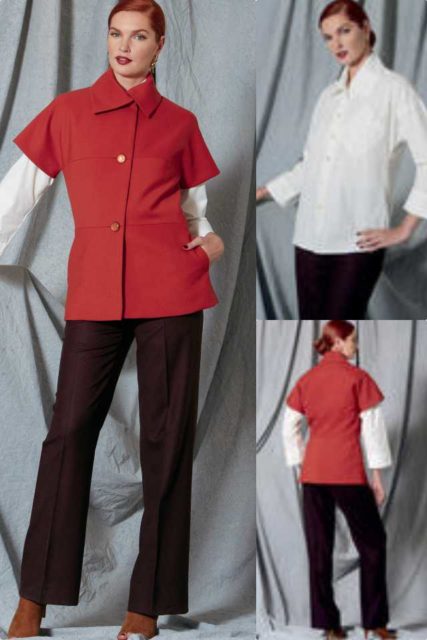 So congratulations Paco!!! I sincerely hope this is the beginning of a beautiful relationship with Vogue Patterns. And speaking of which, thank you Vogue Patterns and the McCall Pattern Company for enlisting new, exciting, and talented designers. I wish all of you well, and I look forward to sewing your patterns!
Happy sewing!