I hope you all had a wonderful Christmas, if you celebrate it!
I posted this photograph on Facebook of my Lori Jacket pieces the other day after I cut them out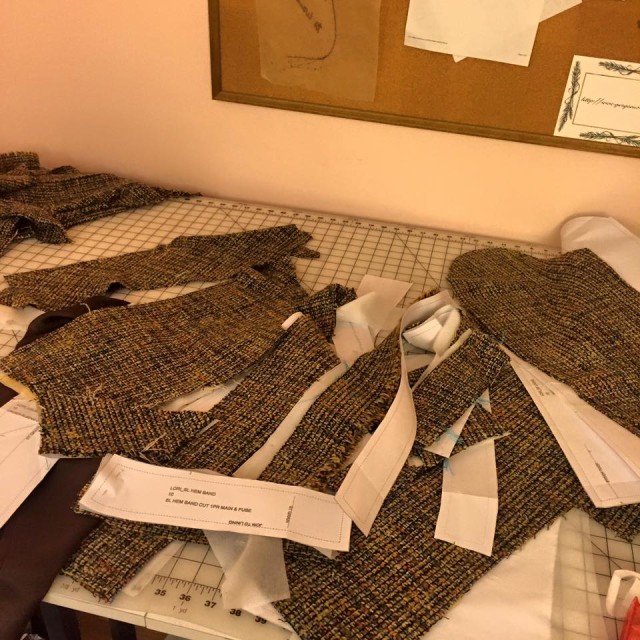 and a reader exclaimed that keeping track of all the pattern pieces could be quite confusing, which is true. Who here has ever lost track of which little facing pieces are which? (raises hand) Well, hopefully this can help.
When I use patterns with lots of pieces, especially when I use patterns that have pieces that can easily be confused with one another, I simply keep the paper (or muslin) pattern pinned to its corresponding fabric/lining/interfacing until I sew them. If I'm sewing with leather or something else that won't be pinned, I use a binder clip to clip them all together.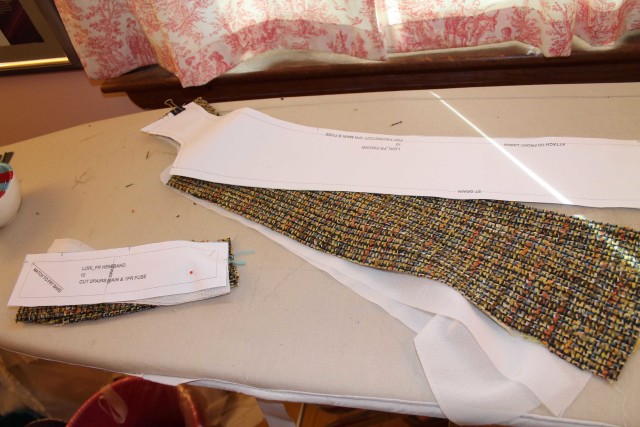 This eliminates any confusion and saves me many hours of frustration. I keep them pinned to their pattern pieces after I've applied interfacing, as well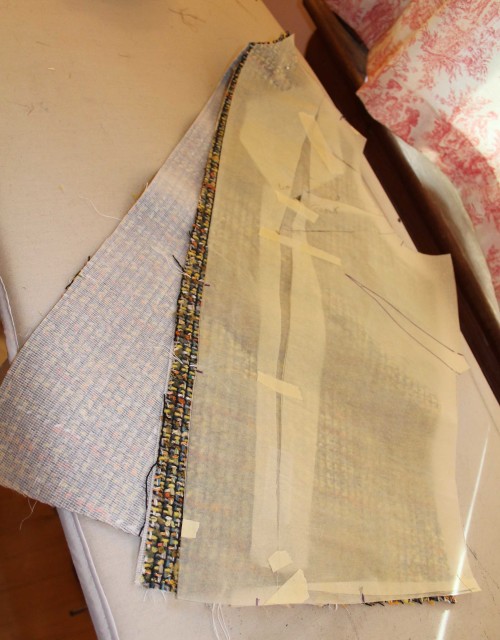 That's one of those little things that makes life easier, and who doesn't like to make their lives easier?
Happy sewing!