… is that you have things in your stash that have uses way beyond the sewing room.
Case in point: We have two Christmas trees in our house. We have a live tree, which we keep in the family room, and Skippy, the Emergency Backup Artificial Tree, which this year we put on a table in the living room. I made a tree skirt years ago for the the big tree. But Skippy has been skirtless. And let's face it, while artificial trees are pretty, the bottoms of them look, well, industrial.
But today I had a bit of a "eureka!" moment. I always have several yards of white silk organza in my stash for all sorts of sewing applications. The tree is covered in white/clear/silver decorations, so I brought down the organza, wrapped it around the bottom of the tree, and voila! A cloudy, pretty tree skirt. After the holidays are over, I'll iron the organza and put it back in the sewing room to be used in sewing projects.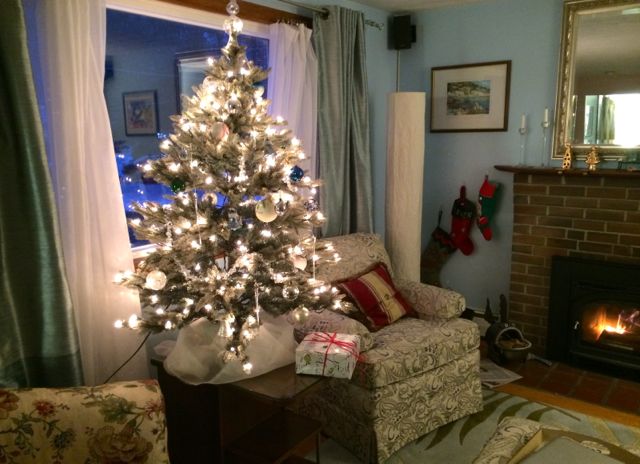 So next time you need a specialty item, maybe your stash can solve the problem.
Happy sewing!