With apologies to Ian Drury.
I loved my Wedding Gown Refactor so much that I decided to use the same pattern on some fabric for our 30th anniversary trip that's coming up later this summer. There's not too much that I did differently, so I won't bother with a complete review, just highlight the differences.
Fabric Used: A stretchy rayon print that I bought from my friend Alice of Mendel Goldberg.
Machines and Tools Used: I think I used every one of my machines this time, since I started working on it at lunch up at the office (inudstrial Juki straight stitch and serger) and then brought it home and finished it (Pfaff and Juki home serger)
Tips Used during Construction: I had exactly 1.5 yards of this fabric, and it was very dear, so I used Sewing Tip, Get More Mileage From Your Fabric. And hey, I have fabric left over! Not enough for a garment, but maybe for a clutch or something.
Construction Notes: I used a straight stitch (2.5mm) to sew all seams, and I serged the seam allowances before pressing and pressing them open.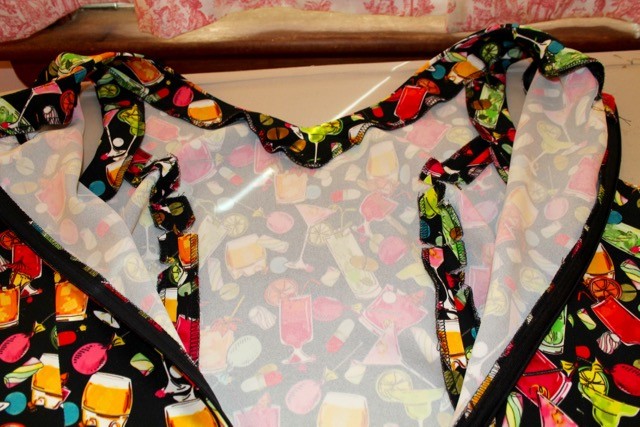 I finished the hems and facings with a serged edge. I mitered the hem at the back vent. And unlike the way the instructions have you construct the vent, I used a standard vent opening, rather than having both facings go to one side.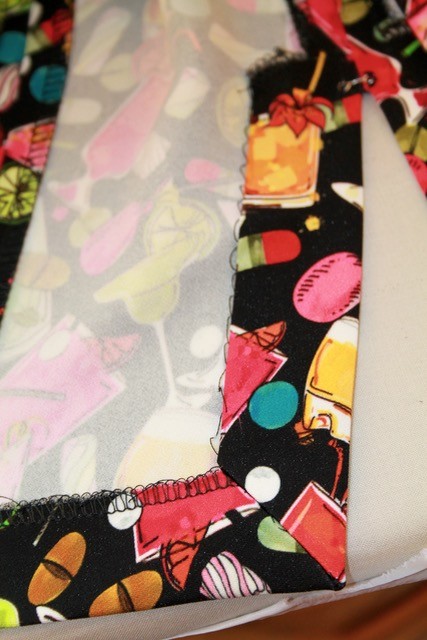 I reinforced the CB seam at the back vent with a steel eye.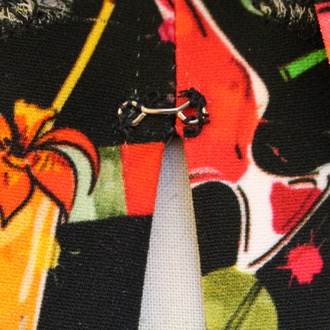 I hand tacked the facings at the seams, shoulder darts and the center front (very loosely)
Likes/Dislikes: I really love this pattern. I've become very drawn to princess lines, and they work perfectly for this fabric. And what a great fabric it is! You can see why I call it "Sex and Drugs and Rock and Roll" though I also call it the "Valley of the Dolls" fabric. 🙂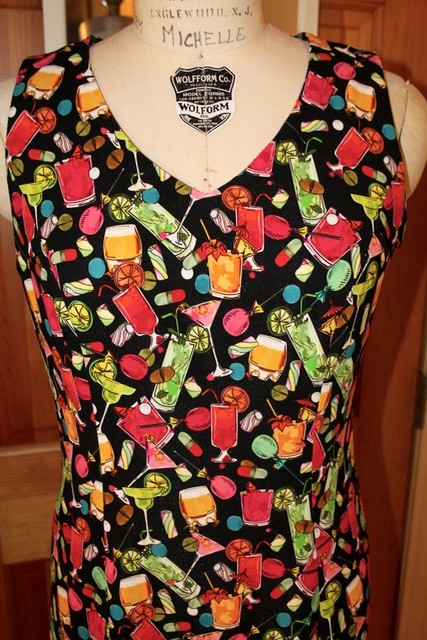 Would you do it again? Would you recommend it? Yes and yes!
Conclusion: I LOVE this dress! Here are the shots on Shelley. I can't wait to wear it!!!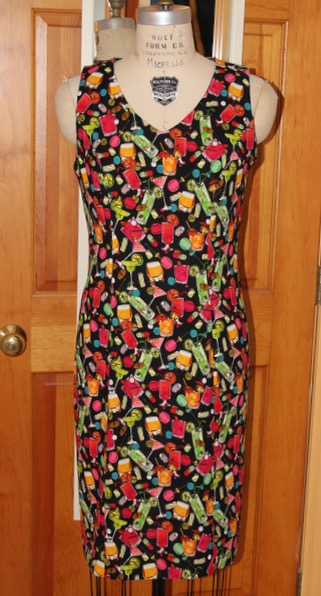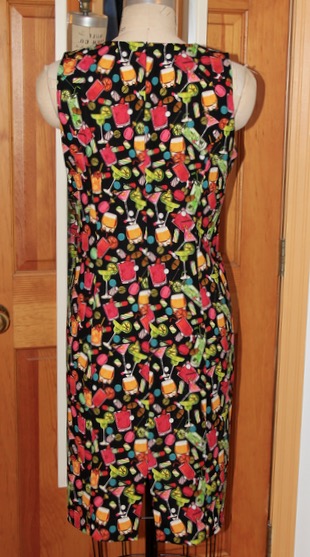 Happy sewing!