Things to Make with Less than One Yard – Ursula Ponte Skirt in Black and White
Continuing my series on projects and patterns that use up one yard (or less) of fabric, today I give you another StyleArc Ursula Skirt. I've already made this once, and you can see My Original Pattern Review Here. I used all the same construction methods, so I won't bother to review it again. But this time I decided to do the contrast panel version, using two Matellassé doubleknits from Gorgeous Fabrics: Novelty Bows Matellassé Doubleknit in Off White, and Novelty Bows Matellassé Doubleknit in Black.
I used the off white for the main front panel: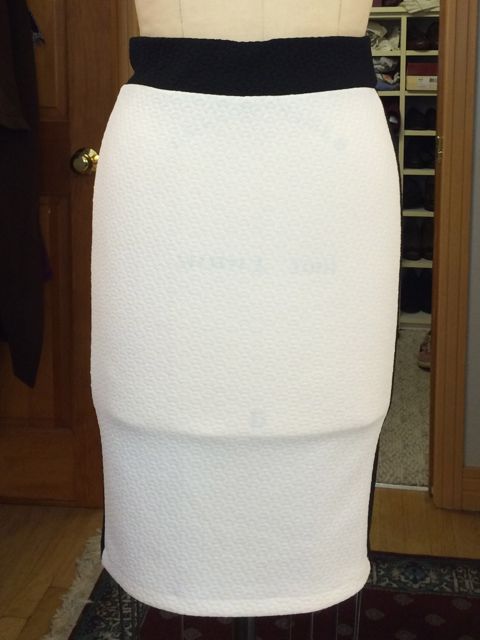 And I used the black for the sides, waistband and back: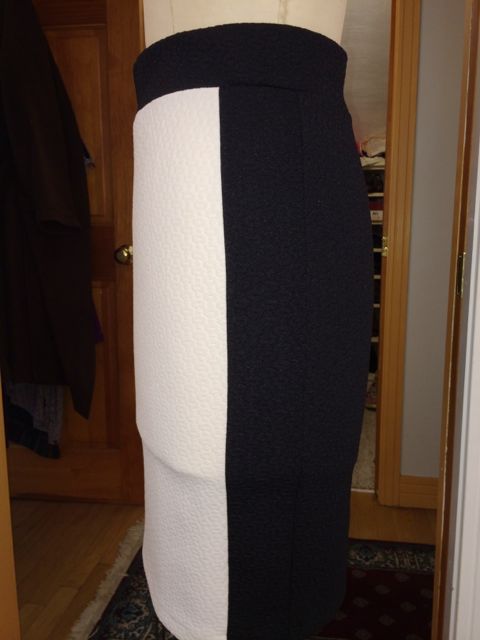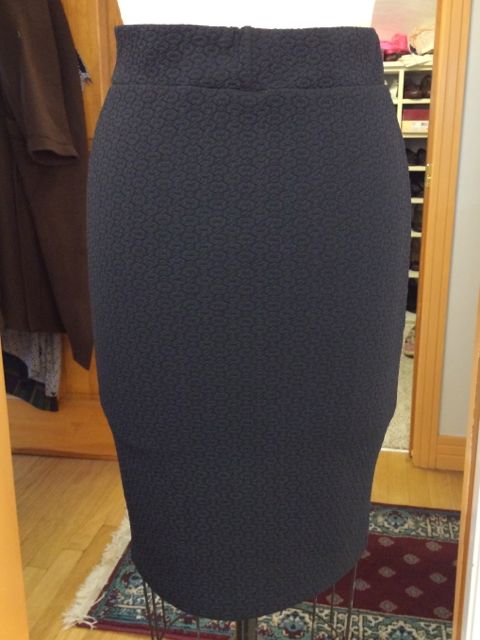 I thought about using the off white for the back panel, but there is one big obstacle:

I'll have black dog hair all over me anyway, but at least I can see it on the front and get at it with a lint roller. Sitting on my family room couch in a white-backed skirt would spell disaster.
I used less than one half of the one-yard piece of each fabric for the skirt, which leaves me with enough of both to make a color-blocked top tomorrow.
Shameless Plug Time!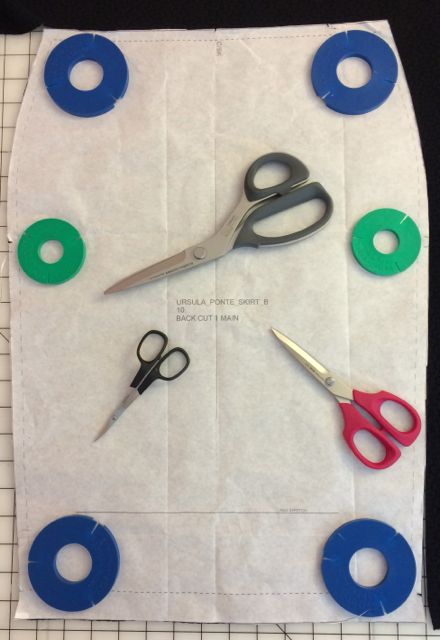 I got an email from Kai Scissors last week that they were having an introductory offer on "Very Berry" colored scissors and shears. I generally need to replace or augment my shears every 2-3 years, and the email arrived at just the right time. So I got a pair of 6 ½ inch scissors, and I got a new pair of serrated edge professional shears. I also indulged in the curved scissors. Phyllis swears by them. I love Kai scissors. They are my go-to brand. Even with the heavy use I give them, they retain their edge better than any other kind of shears I've used. NAYY, just a very happy customer.
I'll probably try to whip up a top with the remaining Matellassé knits tomorrow. Then I want to start on my next big project, which is a red lace dress. More later…
Happy sewing!