Can you stand one more? To quote Game of Thrones, "Winter is Coming" and I was in the mood to sew another Ann T from StyleArc. This time I made the long-sleeved version in a You Say Zig… Sweatery Knit in Dark Gray from Gorgeous Fabrics.

I didn't do anything differently, though let me give you a couple of tips on working with this fabric. First: it's pretty stretchy, and it will stretch out in the horizontal direction if you aren't careful. I recommend using Steam-a-Seam Lite or another lightweight stabilizer on the hems, and you might want to use fusible tricot interfacing on the neckline just to give it a little 'oomph". If you don't have any on hand, don't sweat it too much. I didn't use either on this version. The fabric will steam back into shape, which is what I did to it.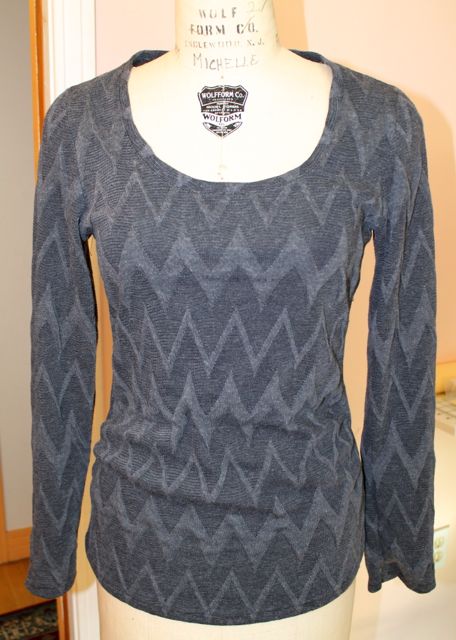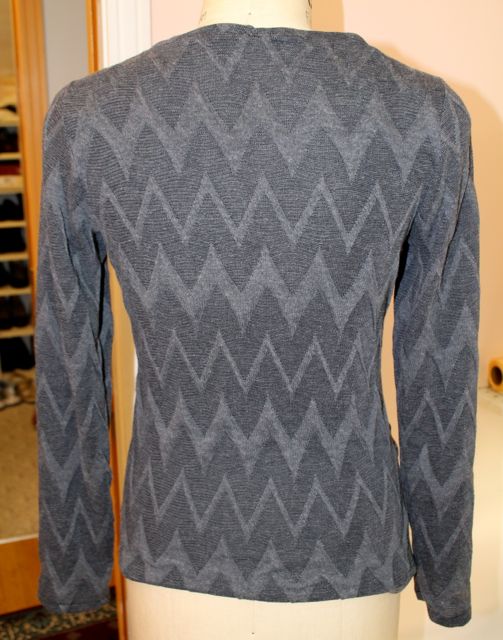 My Pfaff is in the shop for the next couple of weeks, so I sewed this one up on the Bernina and (mostly) on the Juki serger. I have to tell you, though the Bernina is a great machine, I really miss the integrated differential feed on the Pfaff. It really keeps knits like this from stretching. Oh well.
Now here's some really cool news about this top! If you aren't on the mailing list for Gorgeous Fabrics, or if you don't check out our Facebook Page, you might have missed the news that our friends at StyleArc did an absolutely fabulous thing for our Gorgeous Fabrics peeps. They created a free download of the Ann T-Top just for you! To get yours, just click on the link below, enter your email address, the size you want, and they will send you a .PDF of the Ann T-Top, along with the two closest sizes to the one you chose, so you can get the size you want! You'll be on their mailing list, but I'll vouch for them. I've been on their mailing list since the beginning, and they don't inundate you or share your information. No catch, just a really nice gift from Chloe and the folks at StyleArc. A big huge thank you to StyleArc!!!
Click Here for the StyleArc-Gorgeous Fabrics Ann T-Top
Here's the disclosure and disclaimer: this was a generous offer from Chloe for Gorgeous Fabrics. We're not doing any exchange, and neither of us gets anything from the other for this. It's a great way to introduce you to StyleArc, and this top is letter-perfect for just about any of the knits at Gorgeous Fabrics. So enjoy it, you chic things you! 🙂
In non-sewing news, it's been a quiet summer around here. DS the Younger is the incoming Drum Major in the high school band, and DS the Elder is going to be field staff (that's kind of like a section leader) in the tenor sax section of his college band. DS the Younger went to Drum Major Academy, which is held at UMass Amherst, where DS the Elder goes. We went out to see him in their final performance. It was great fun!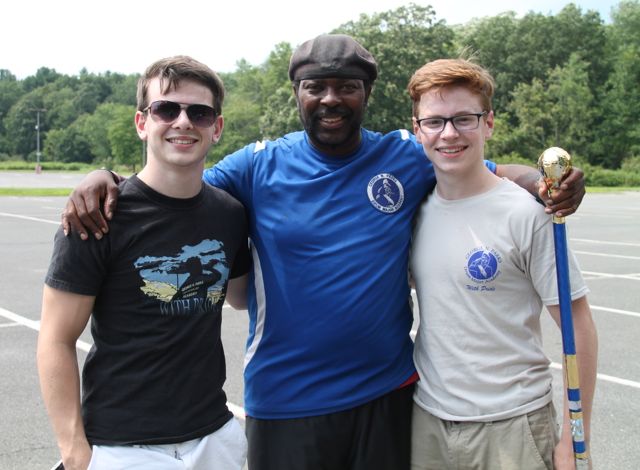 One of my favorite pictures is of 4 "generations of drum majors" from our high school.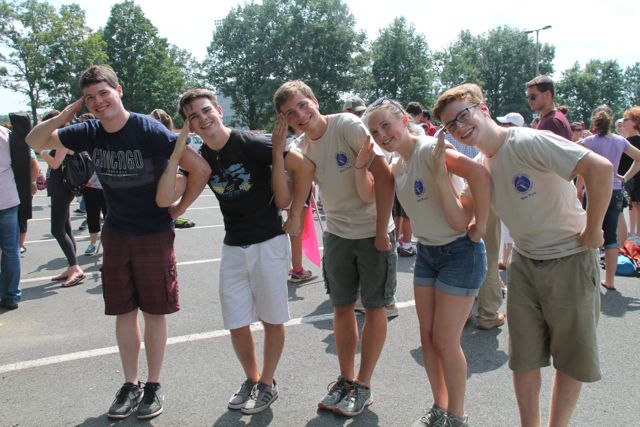 I just got a bunch of the new Fall Vogue patterns, so I'm going to start contemplating fall sewing. I've been talking with some friends who also sew, and now they have me jonesing for a new jacket. Hmmmmm… More later.
Happy sewing!