Quick Tip – Template for Fly Topstitching
Here's an easy tip for your Monday morning. When I'm making a garment that has topstitching along the fly or a mock fly opening, I trace the stitching line on a scrap of pattern tracing paper. Then I pin the template to the garment's front and stitch through the template along the marked line.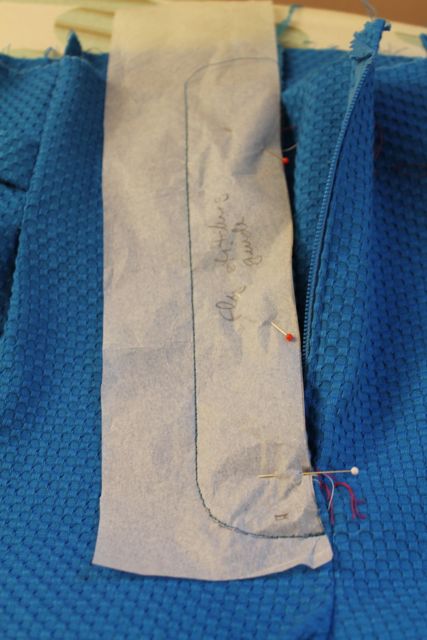 Once I've stitched, I tear away the paper. Voila!
For me, it's easier and more precise than using tailor's tacks, and it doesn't rub off before stitching, like chalk lines can.
HTH!