Let's go backwards. First, happy Mothers Day to those who celebrate it! We made it a bit of a weekend, with DH and the boys building me a raised bed garden: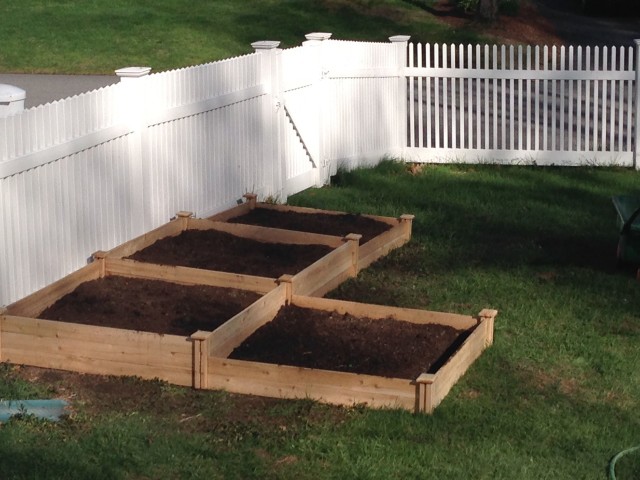 We also went out and bought lots of herbs, since I have a brown thumb and herbs seem to be hardy enough to survive me.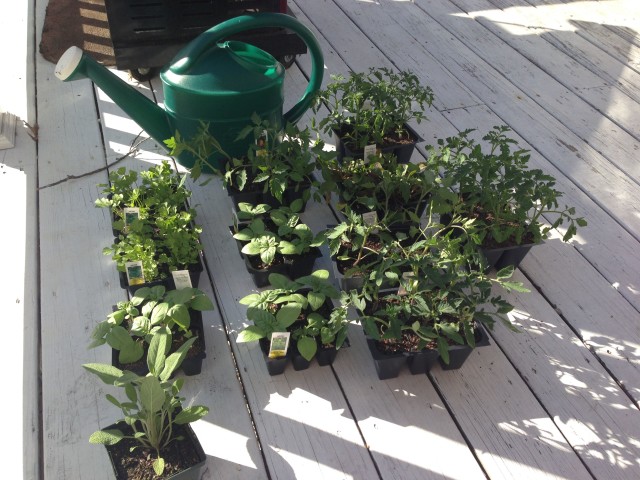 We plant tomatoes, and this year we'll plant a whole lot of them. We love heirlooms, as well as the good ol' beefsteaks and cherries, so when the weather warms up a bit we'll put them all in.
For my Mothers Day dinner, DH tried cooking ribs for a very long time over very low heat. They were wonderful! And he got to spend quality time with the little Weber we got for him last year. I think everyone had a nice day!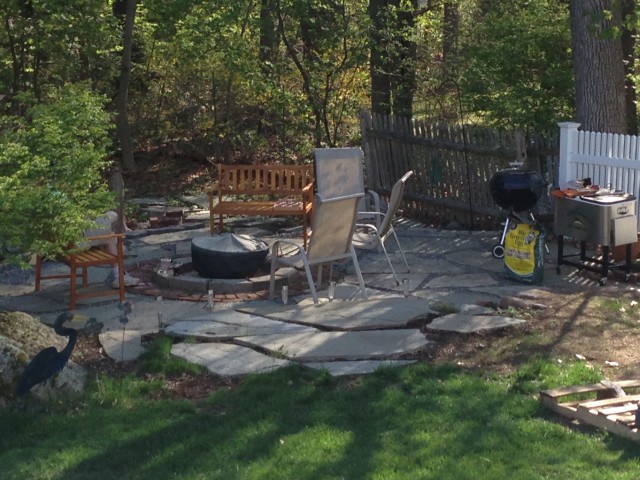 The other thing I did this weekend was punt the Burda dress muslin. Mary and Mardel nailed it in their comments on my blog post about it. There's a lot of work to be done, and it still doesn't guarantee that I'll be happy with the result. And honestly? I really want to love the result, because I lurve the fabric! So I decided to look through the patterns in my stash, and I stumbled over the Spring 2014 BurdaStyle magazine.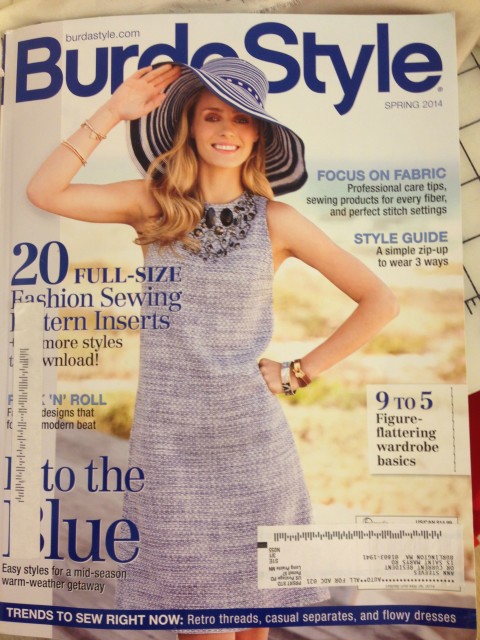 You know, I've seen some posts on various forums grousing about this publication, saying that it rehashes patterns from Burda World of Fashion issues. Well here's the deal as far as I'm concerned. I have a bunch of BWOFs, and I can honestly say they have been a losing investment. They cost around $15 each, which if you look at the number of patterns in them seems like a good deal. But in order to use said patterns, you have to trace them off (I can do that) and – here's the deal killer to me… add seam allowances. Look, I barely have time to sew, never mind trace, and then add seam allowances. To heck with that. With this magazine, at least the SAs are added to the pattern. So for me (and this is only my personal bias, mind you), I am far more likely to use the patterns in this magazine than in the original BWOFs.
#endhighhorse
Anyway, I saw a cute cute CUTE dress that I thought would work beautifully for the puppy dress. It's pattern number 102 in the magazine, a dress with pleats at the left shoulder and right waist. Now the only wrinkle, so to speak, is that it's a petite pattern. But when I measured the pattern pieces, they really weren't too far off, so I made a muslin: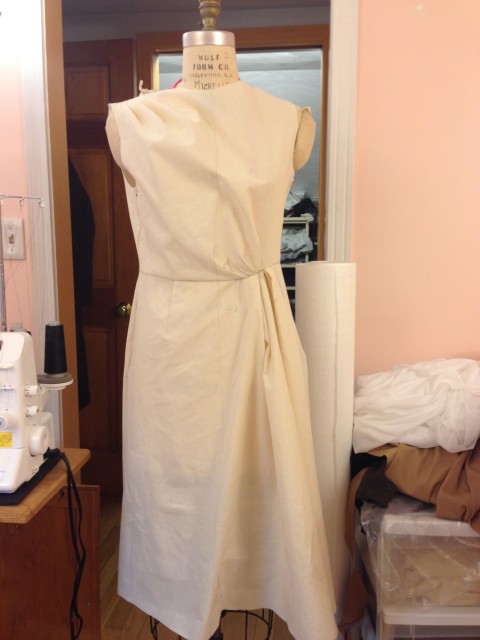 The changes I need to make are to lower the bust point, make a FBA, and add about an inch to the hem. Other than that? At 5'6″, I never thought I was a petite, but this works for me.
So I think we have a winner!
Happy Mothers Day to all, and Happy Sewing!