Great British Sewing Bee Season Two is Up!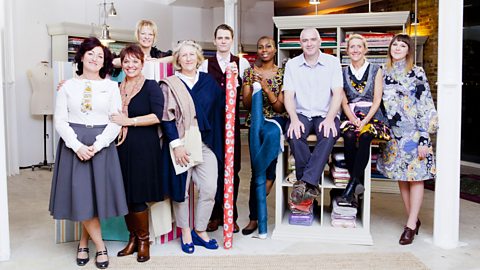 Do you love The Great British Sewing Bee? I sure do! I was so thrilled to see a sewing show that wasn't about strategies for tearing down contestants or being the most whackadoodle fame-whore in the studio (I'm looking at YOU, Project Runway). TGBSB, on the other hand, was about people who love to sew showing the world that creativity is its own reward, and that people who are competing against each other can still get along and be friends.
Well there's great news! The Great British Sewing Bee season two is in full swing and even those of us outside of the UK can watch it online. Here's the link for the show on TubePlus.
The Great British Sewing Bee on TubePlus
Two people have contacted me to say they have had trouble with TubePlus. I haven't had any problems, but I don't run Windows, and I block pop-ups. For those who would rather, you can see some of the episodes on Youtube. They aren't all in one place, which was why I put up the TubePlus site. But you can see some of them if you click the link below:
Youtube Link for GBSB S2 Videos
Enjoy, and you're welcome!