It feels like forever since I've done much blogging, or sewing for that matter. As you might imagine, launching the new Gorgeous Fabrics Website has been all-consuming. And thanks to everyone for your kind words and compliments – I just love the new site, and so do most all of you! Man, it was like giving birth both in time and effort. But the result was totally worth it!!
Now that the site's up and running, I have had a little time to spend on sewing for me. Yay! I've pulled the Marfy coat back out and started the major construction. The biggest slowdown (after work, of course) was the belt. I determined that I wanted a leather belt, rather than fabric, so trying to get just the right leather (patent) and buckle (dark nickel, D-shape with a prong) took a lot of time. But I found the right ones, and now I'm on a roll! The shoulders are basted, and I have the back cape attached. I'll add the sleeves/sleeve capes later this weekend. The lining is done and waiting to be sewn in when the outer shell is ready. Here's a picture of the progress so far.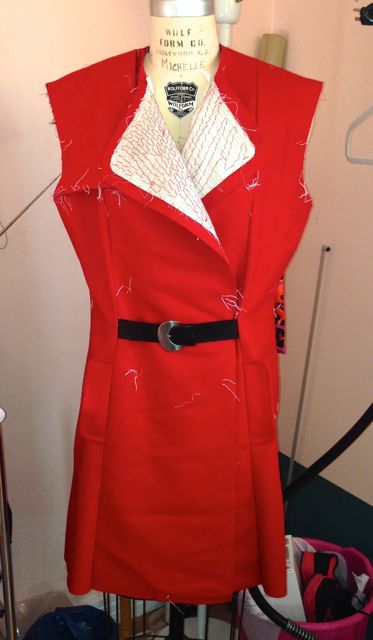 Next Saturday is International Cut Into That Fabric Day!
So how are you coming along on your planning for International Cut Into That Fabric Day? You have a week to plan. Next Saturday, we do it! Want to see the fabric I'm going to finally cut? It's a fabulous stretch cotton from Armani. I've had it in my stash for years, but I've been stymied by what to make with it. While the fabric itself doesn't scare me, the size of the motif does. I still haven't decided completely but I'll have the pattern picked out by March 22. So how about you? What are you going to cut into next week? Inquiring minds want to know. 🙂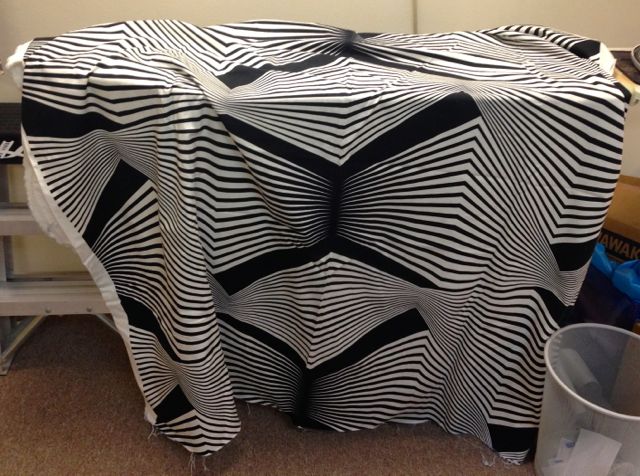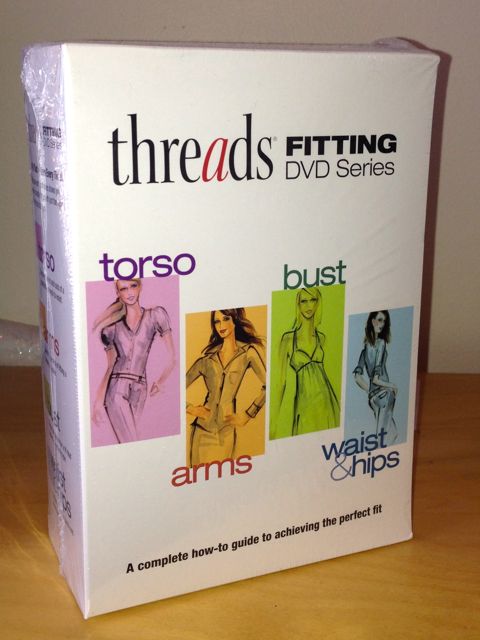 Giveaway, Kittens!
To celebrate the launch of Gorgeous Fabrics' new website, and just because I've been wanting to do one for a while, I'm holding a giveaway! As you know, I'm an advertiser in Threads Magazine. They were kind enough to give me a 4-DVD set of the Threads Fitting Series. They didn't know that I had already purchased a copy when the set first came out. So you wonderful readers, along with all our Gorgeous Customers who have purchased from us since the site went live, can have the chance to win this great resource! Anyone who purchases from Gorgeous Fabrics between March 1 and March 30 is automatically entered into the drawing, but you don't have to buy anything for a chance to win. Just leave a comment on this post and you'll be entered as well! This is a fabulous resource for getting a great fit. On March 30 at 6:00 PM Eastern we'll draw one name and that person will be on their way to better fitting garments!
Leave a comment here and good luck!
Happy sewing!