No Really, Things are Happening
It's just that, between work, family, tailoring, and everything else, the coat is coming along slowly. But surely! The collar is all pad stitched, and today I spent the afternoon with Phyllis, and we worked on our projects. I did a lot of hand stitching, applying interfacing to the outer shells. And tonight I did lots and lots of pad-stitching. Since pictures are way more interesting than my words, here you go. First, I attached the interfacing to the lapel facings with catch stitching, then I basted it: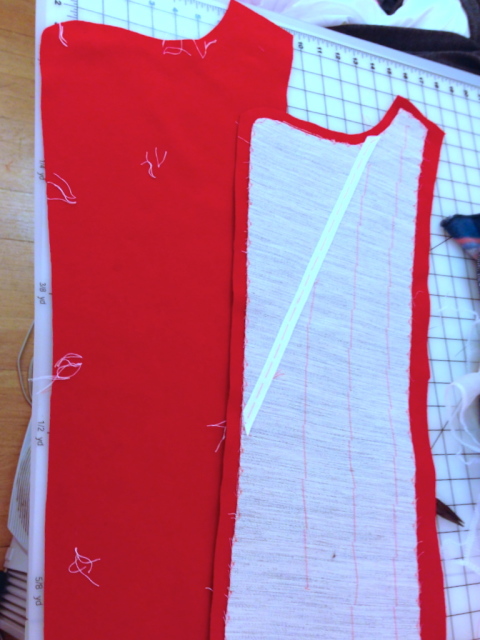 After it was attached to the facing, I pad-stitched the lapel: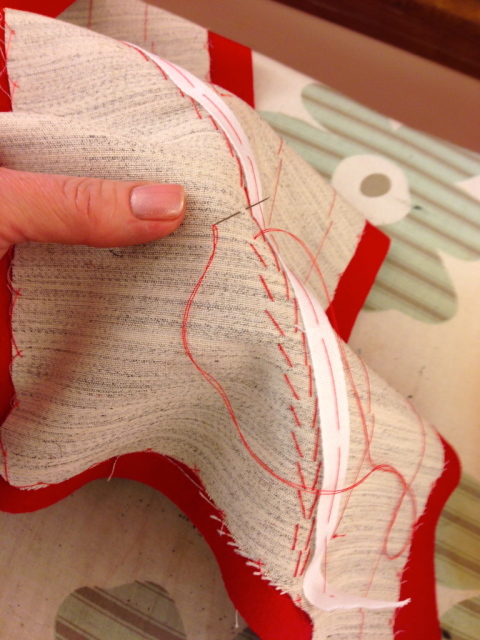 Here's the fully pad-stitched lapel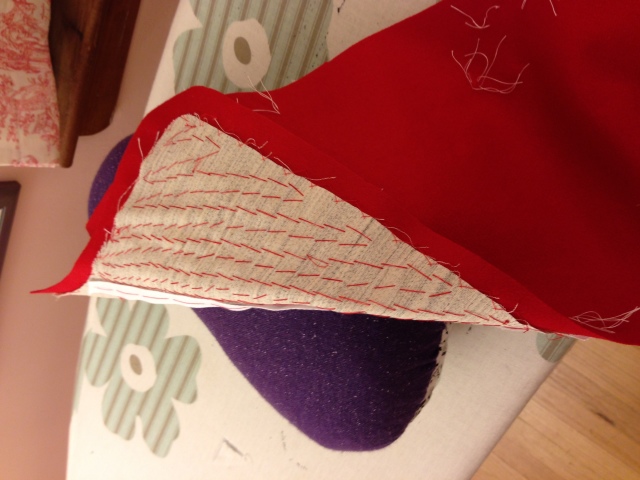 I still have to do the other lapel. This is the really slow part. Once the hand stitching is done, the rest should hopefully go together quickly. I hope so, because after this week I think it's supposed to get cold around these parts!
I hope you're all having a great weekend. Happy sewing!