Recently I saw a discussion online – I think it was at Stitchers Guild, though I'm not positive – about  grainlines on pants. It came back to mind today when I was preparing to cut out a pair of shorts from some denim in my stash. The poster was complaining that she made (I think) a pair of jeans, or maybe denim trousers, but when she put them on, they got all twisty around her legs. That's happened to me in the past, and here's a technique to help you avoid that: Single layer cutting layout.
I know, I can hear the whining starting up already like lawnmowers on summer mornings, but hear me out. There are times when it is worth it to slow down and take a little longer to prep and cut. This is one of those times when the payoff is well worth the extra effort. I'll show you what I mean. Here's the denim I'm using for my shorts. It's a very high quality denim from one of the premium mills. You can find this denim in jeans sold at Nordstrom and Neimans, among other places.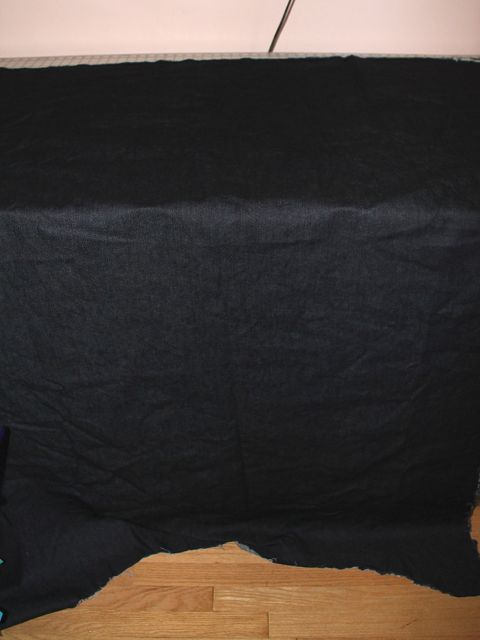 Now, most of the time, we all want to fold our fabric in half, cut and go. In fact, for anyone who follows pattern instructions, that's what they tell you to do, right? Well let me show you what happens when I fold my fabric in half, lining up my selvages: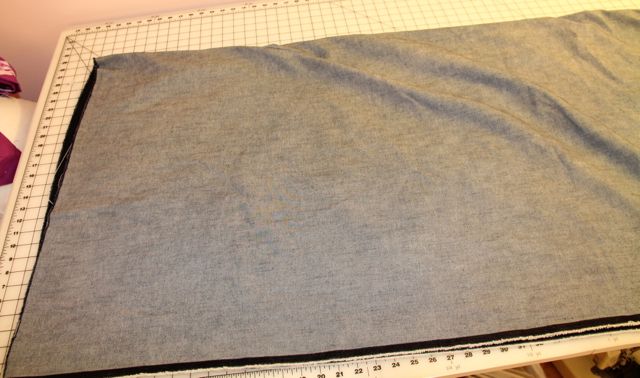 Keep in mind, this is first quality denim, not seconds. It's not off-grain. But here's the trick. This denim (like most) is a twill weave. That means it is woven on a diagonal, which will cause the grain to shift gradually. You can see it clearly on the back of the fabric: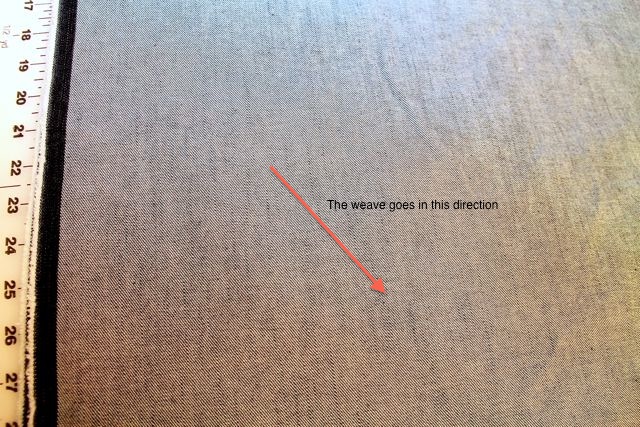 If you follow the standard pattern layouts, disaster may ensue as the grain shifts with the twill weave. So what is a sewing enthusiast to do? Well, lay out each piece separately, using the grainline of the fabric as your guide. I fold my pattern piece along the pattern grain line and align that with the grain on the fabric, which you can see here is pretty easy to spot on the right side.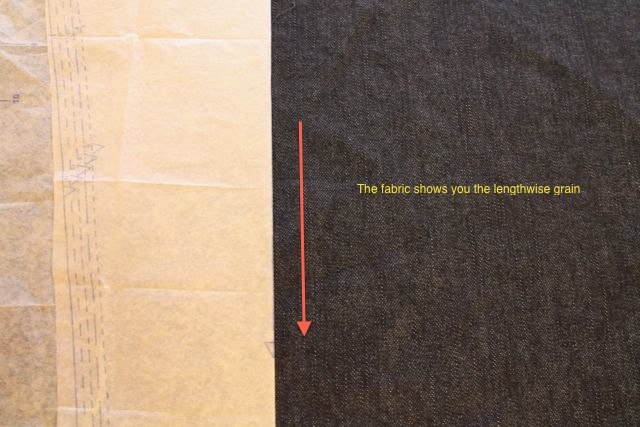 Just lay your pattern pieces out and cut them one at a time.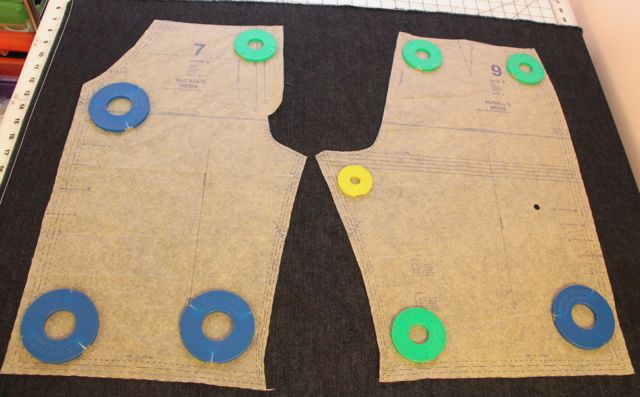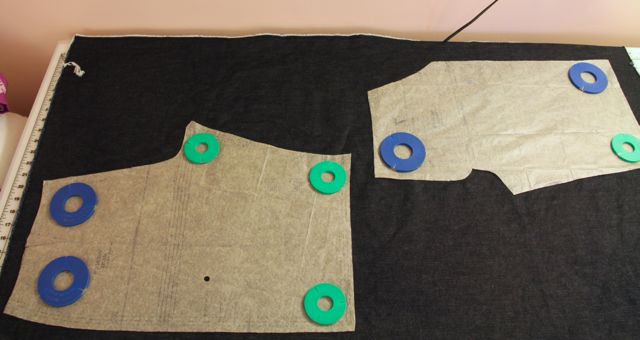 Ta daaa! Your pattern pieces will be on grain, no twisting. Does it take a little while longer? Yes. Does it work with pants as well as shorts? Yes. Is it worth it? Absolutely. Taking that little bit of extra time will give you much better results. And face it, wouldn't you rather take a little extra time than end up with a wadder? I know I would.
Happy sewing!