Stop the presses! A miracle has happened – Ann actually repeated a pattern. No kidding! I loved my Butterick 5678 shirt so much, I decided to do a second version. It came to me when I was finishing up the first version. I have had a lacy-eyelety fabric sitting in my stash since before I started Gorgeous Fabrics. This would make a wonderful, more dressy and wintery version. So here you go! I'm not going to re-review it. I'll just point out the changes I made
Fabric-wise: I used a lacy fabric that seems like a cross between an eyelet and a lace. It's been in my stash since, like, forever. I'm not even sure where I bought it, it's that old. Because of the peekaboo nature of the fabric, I underlined the body with an ecru/nude-toned silk habotai from Gorgeous Fabrics (long since sold out, sorry). I left the sleeves unlined.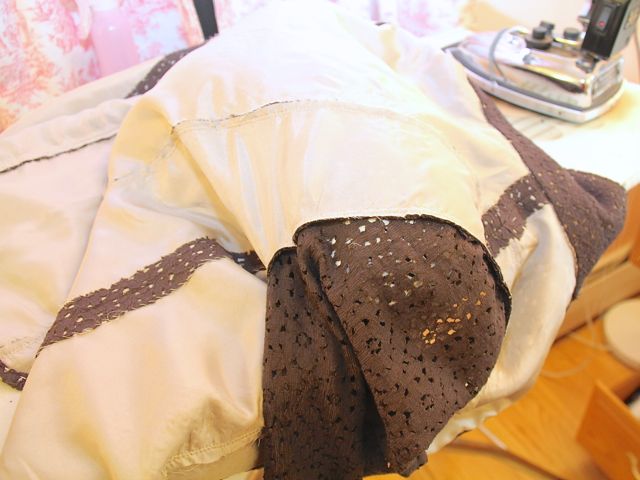 I used Silk Organza in Light Tan from Gorgeous Fabrics to interface the collars and cuffs.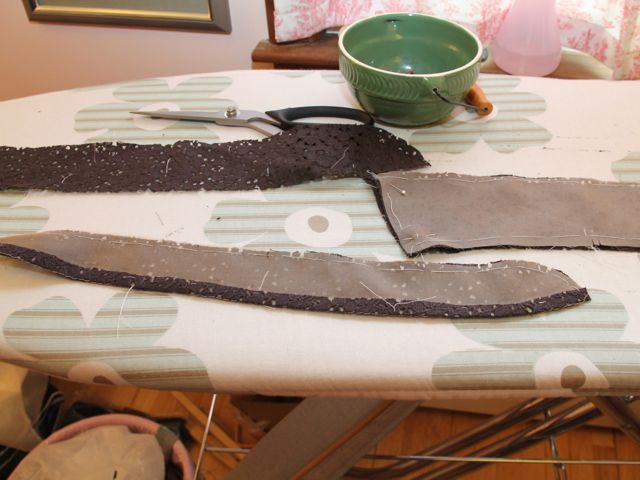 Finishing-wise: I finished the side seams by whipstitching the seam allowances to the silk underlining.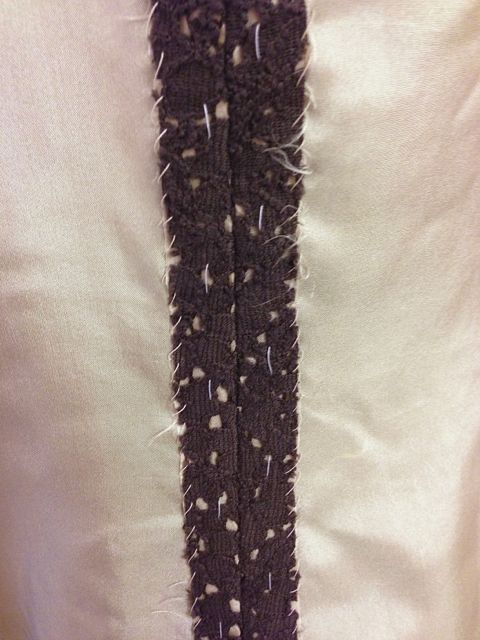 I also whipstitched the sleeve seam allowances.
This version isn't finished yet. I haven't put the buttons in. In fact. I'm thinking that I may want to set snaps instead of making buttonholes. But if I do, I want really cool ones, so I'm going to scout online this week and in person next week when I'm on a buying trip.
Have I mentioned that I really love this pattern? Here's the mostly-finished version on Shelley (she doesn't fill it out quite the way I do)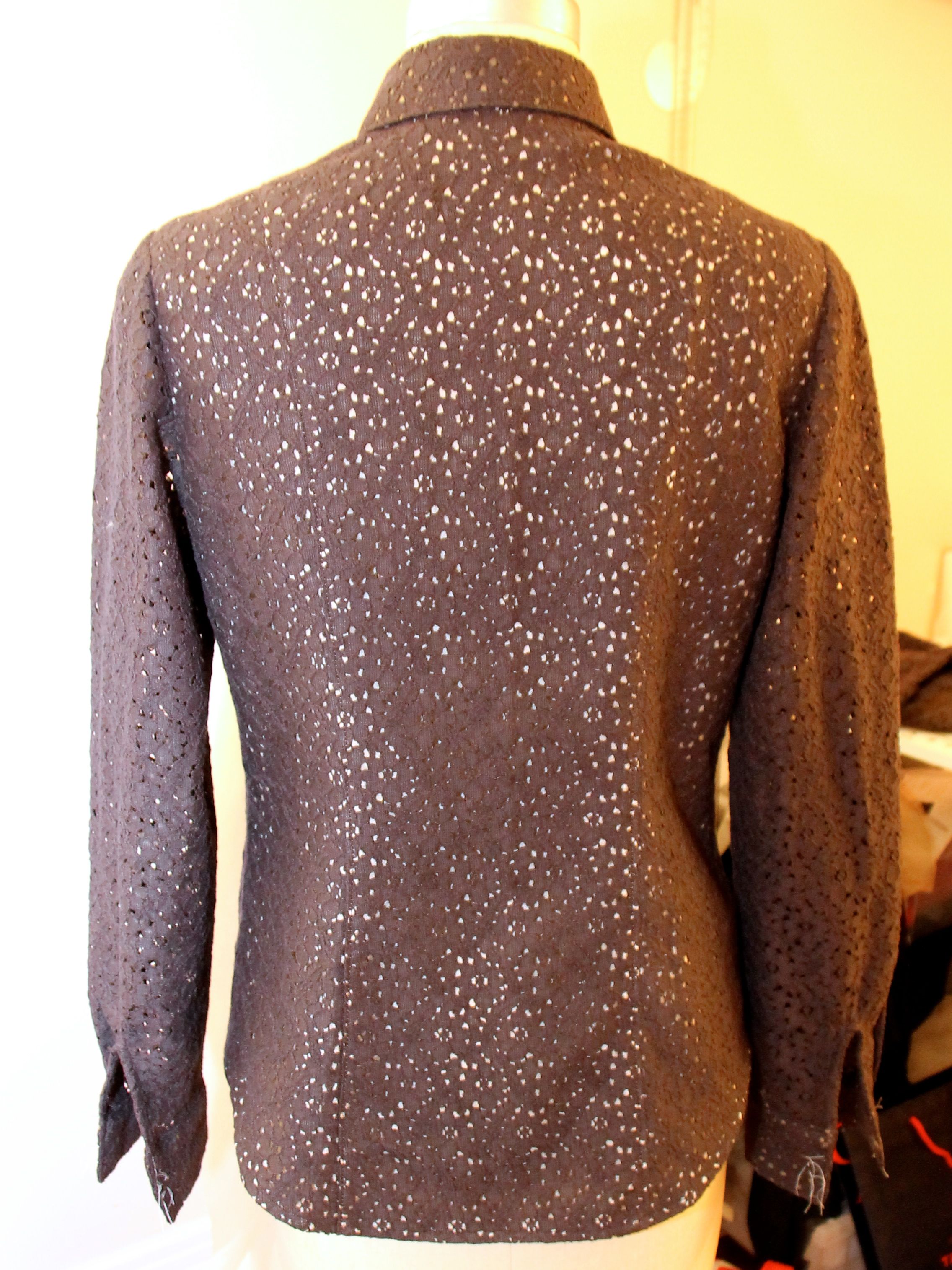 We're supposed to get a rather nasty snow "event" later this week. If you are in the path of the storm, please be safe and don't hurt yourself shoveling!
Happy sewing!